Top 5 AI-Enabled Electric Vehicles in India
Competition exists among the thriving EV Companies as Electrical Vehicles have been getting popularity quickly in India. With this in mind, the sector has since shifted its emphasis, with manufacturers implementing cutting-edge technologies like artificial intelligence (AI) to make these cars even more inventive and effective.
Tata Nexon EV
Drive what drove India around, a car driven by more than 40,000 customers. The Tata Nexon EV comes in three variants; Tata Nexon XM, Tata Nexon XZ, and Tata Nexon XZ+LUX.
Specification
| | |
| --- | --- |
| Body Type | SUV |
| Range | 312km |
| Battery Capacity | 30.2 kW |
| No. of Seats | 5 seater |
| Price | Rs. 14.49 – 17.50 lakhs |
This advanced technology, particularly Artificial Intelligence, has been effectively incorporated into this compact SUV. (AI).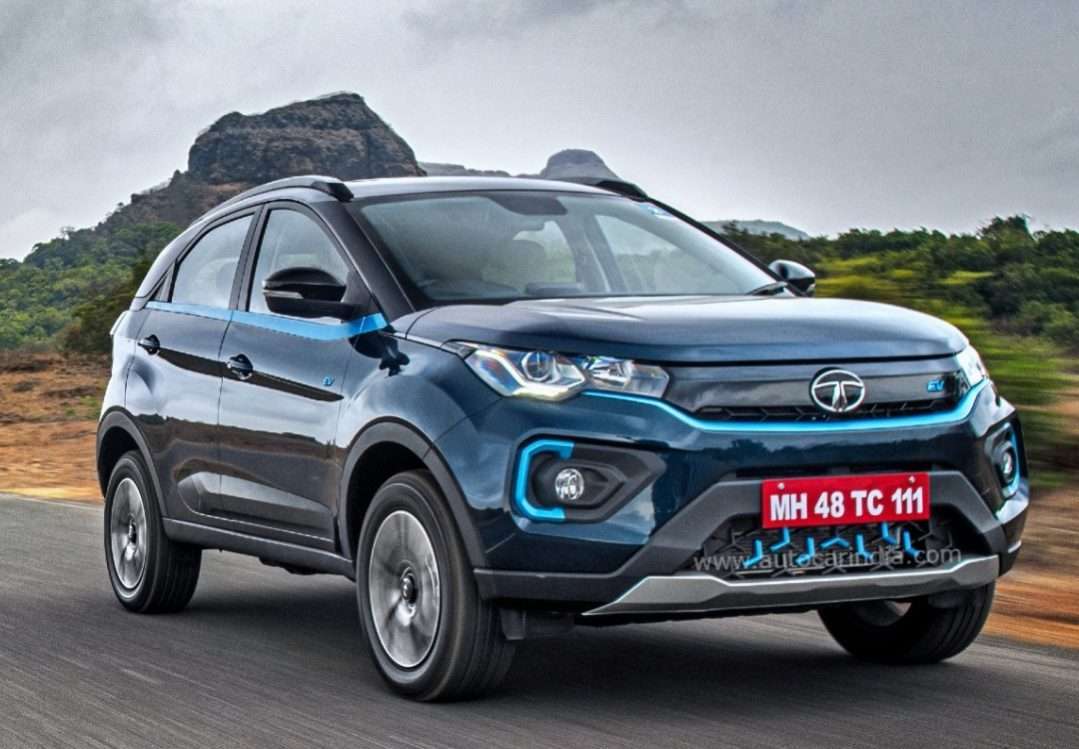 Regenerative Braking: The Ev employs an AI-powered regenerative braking system that aids in battery recharging while driving. The technology recognises when the driver is about to brake and transforms the kinetic energy into electric energy that is stored in the battery for later use.
Voice Recognition System: The very intelligent infotainment system in the Tata Nexon EV employs voice recognition technology to let drivers control the radio, climate, and navigation with their voice while still holding on to the steering wheel. The system makes use of Natural Language Processing (NLP), which can comprehend voice instructions in a variety of languages and react to them.
Safety Features: The Advanced Driver Assistance System (ADAS) of the car employs artificial intelligence to identify potential threats and collisions and to warn the driver as soon as possible. With the Electronic Safety Program (ESP) and hill road control, which use sensors and algorithms to automatically adjust and maintain the vehicle's stability and driving conditions, the AI in this EV is especially focused on the safety element. With the help of cameras and sensors, the reverse parking assistance system can identify obstructions and alert the driver.
Battery Management System: The Tata Nexon EV's battery management system makes use of AI algorithms to maximise the battery's efficiency and lifespan. To ensure that the battery is operating at its peak, the system continuously checks the battery's temperature, charge level, and other factors.
MG ZS EV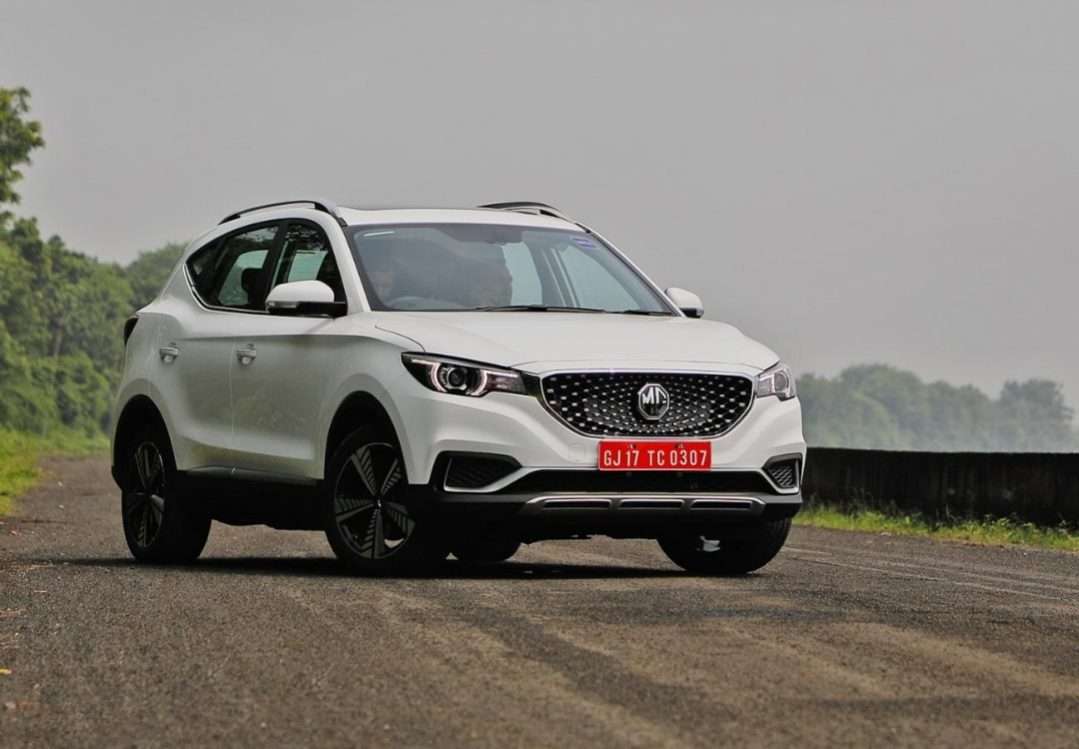 The Chinese automaker SAIC Motors is the producer of the MG ZS EV. The MG ZS EV is said to be understated because it looks incredibly classy and has magnificent interiors. It was released in two versions, Excite and Exclusive. Artificial intelligence is a key component of MG ZS EV.
Specification
| | |
| --- | --- |
| Body Type | SUV |
| Range | 423km |
| Battery Capacity | 44.5 kW |
| No. of Seats | 5 seater |
| Price | Rs. 22.98 – 27 lakhs |
MG ZS EV relies heavily on artificial intelligence.
Battery Management: Powered by AI algorithms, the battery in the MG ZS EV is completely optimised to have its charging and discharging cycles as efficiently as possible, resulting in a longer lifespan and a maximum driving range.
Intelligent Regenerative Braking: This AI-powered intelligent regenerative braking system analyses the driver's driving style and adapts to it by varying the levels of regenerative braking in order to increase energy efficiency and expand the vehicle's range.
Voice Recognition: The MG ZS EV infotainment system comes with a voice recognition feature that makes use of artificial intelligence to comprehend instructions given in natural language. This makes it possible for drivers to operate several aspects of their vehicle using vocal commands, including the music, navigation, and climate control.
Autonomous Driving: The MG ZS EV has an Advanced Driver Assistance System (ADAS), which uses artificial intelligence to improve the comfort and safety of the driver and passengers even though it is not yet completely autonomous. It has features like automated emergency braking, lane departure warning, and adaptive cruise control.
Hyundai Kona Electric
The Hyundai Kona Electric is an all-electric subcompact crossover SUV that offers a practical driving range and a suite of features to enhance the driving experience.
Specification
| | |
| --- | --- |
| Body Type | SUV |
| Range | 452 km |
| Battery Capacity | 39.2 kW |
| No. of Seats | 5 seater |
| Price | Rs. 23.84 – 24.03 lakhs |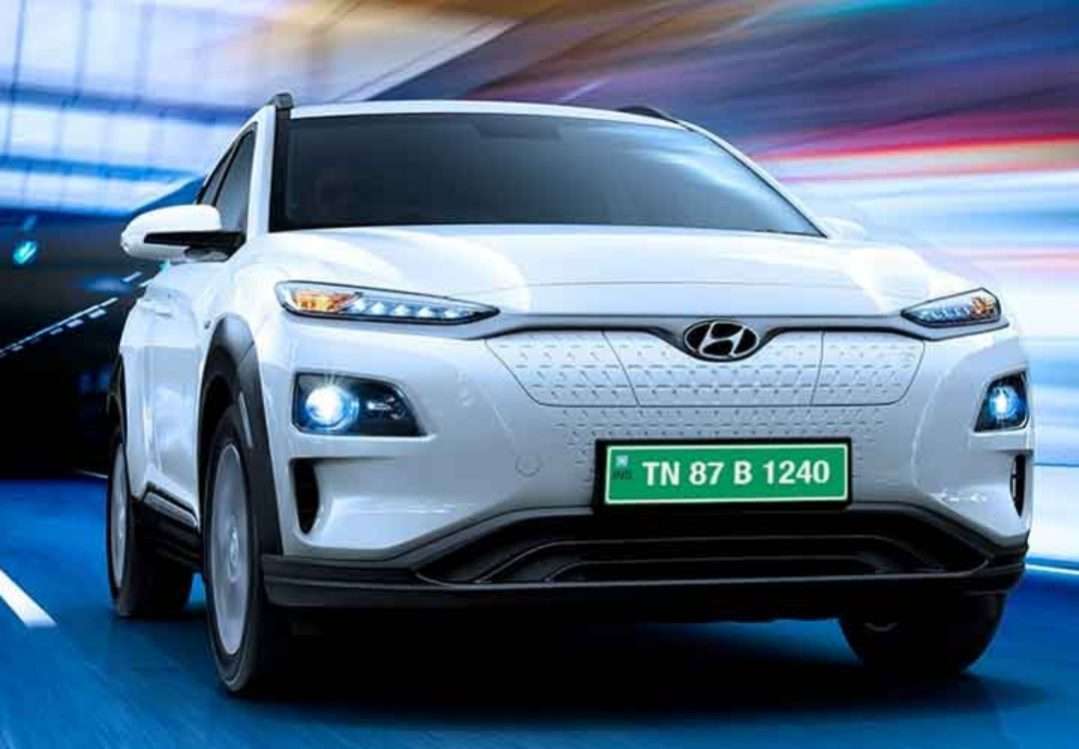 Smart Cruise Control (SCC) with Stop & Go: Using artificial intelligence (AI), the SCC with Stop & Go maintains a safe distance from the vehicle in front of it and has the ability to stop entirely if necessary. Additionally, based on the traffic flow, it may automatically brake and accelerate, making driving safer and more comfortable.
The BlueLink system: Kona Electric uses artificial intelligence to offer personalised services like remote climate control, location-based notifications, and car health checks.
Driver Attention Warning (DAW): The DAW system uses artificial intelligence to analyse the driver's behavior, and if it detects indications of fatigue or inattention, it can sound and display warnings. It might also mean having a break to avoid accidents.
Rear Cross-Traffic Collision Warning (RCCW): RCCW uses artificial intelligence to detect cars approaching from behind when reversing and can alert the driver to avoid collisions.
Lane Keeping Assist (LKA): Using AI, the (LKA) system can locate the vehicle in the lane and adjust the steering to keep it in the middle. The vehicle can also sound and see warnings if it starts to veer off course.
Tata Tigor EV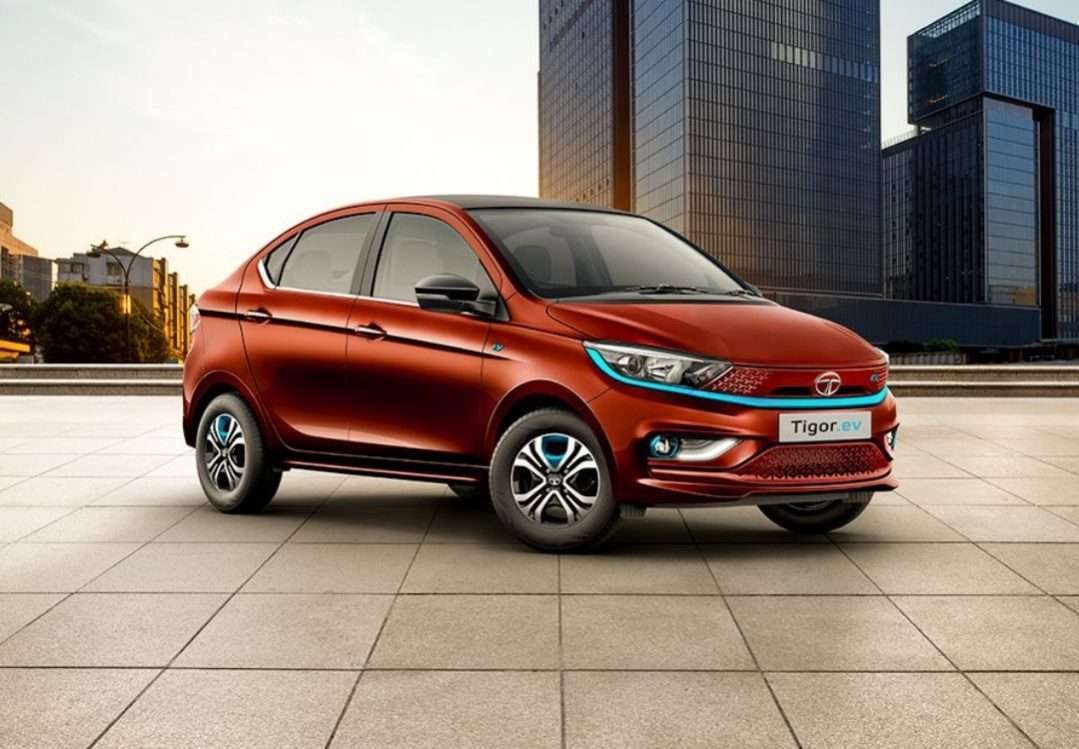 The Indian global automaker Tata Motors produces the Tata Tigor EV, an electric sedan. It is built on the Tata compact sedan and is well-designed for the Indian market
Specification
| | |
| --- | --- |
| Body Type | Sedan |
| Range | 306 km |
| Battery Capacity | 21.5 kW |
| No. of Seats | 5 seater |
| Price | Rs. 12.49 – 13.75 lakhs |
To achieve optimal performance and a superior user experience, the Tata Tigor EV uses cutting-edge technology, such as sophisticated artificial intelligence.
Battery Management System: It makes use of an advanced BMS with AI algorithms to control the temperature, health, and efficiency of the battery pack. It regulates and tweaks the charging and discharging cycle, extending the battery's lifespan while keeping peak performance.
Range Prediction: The EV has a range prediction system that utilises real-time data from an AI algorithm. The system gathers information about variables like driving patterns, traffic, and weather and produces precise range findings.
Regenerative Braking: This technique employs RBS to convert kinetic energy into electrical energy, which is then used to recharge the battery. The battery's efficiency and lifespan are improved as a result.
Technology for connected cars: The vehicle integrates Tata Motors' ZConnect app, which uses AI-based analytics to provide details about the battery and charging status, range, and position of the electric vehicle (EV). availability of AI-controlled lock/unlock capabilities.
Predictive Maintenance: This method again uses AI algorithms to watch and forecast the health of the vehicle, thereby avoiding severe losses.
Mahindra eKUV100
One of the most affordable and ideal for Indian roadways is this all-electric SUV made by the Indian automakers Mahindra.
Specification
| | |
| --- | --- |
| Body Type | SUV |
| Range | 147 km |
| Battery Capacity | 15.9 kW |
| No. of Seats | 5 seater |
| Price | Rs. 8.25 lakhs |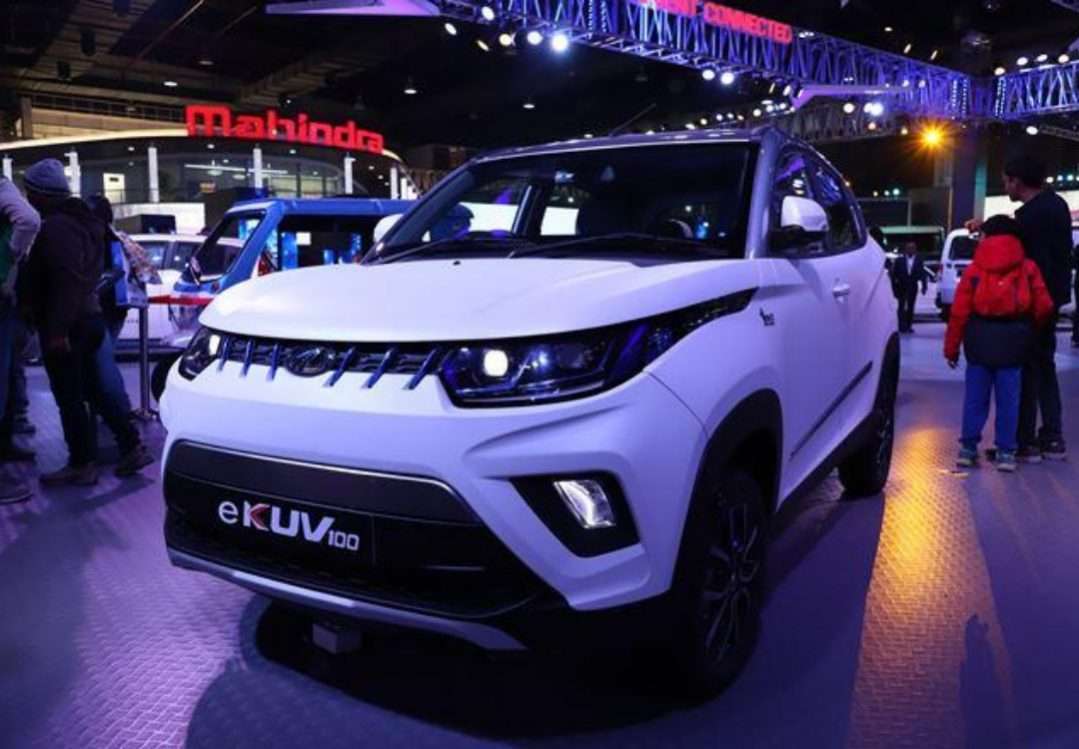 Battery Management System: The Mahindra eKUV100's battery management system optimises battery efficiency by keeping track of the battery's charge level, temperature, and overall health.
Regenerative Braking System: The Mahindra eKUV100 has a braking system that can convert kinetic energy into electrical energy and recharge the battery, pushing artificial intelligence (AI) algorithms to optimise battery utilisation.
Driving Modes: Mahindra eKUV100 offers three driving modes, City, Sport, and Eco. All these modes use AI algorithms to optimize the EV's performance and energy.
Telematic System: The Mahindra eKUV100 is equipped with suitable AI algorithms to track the performance of the EV and give the driver immediate input. The range, charge status, and charging time of the battery are also updated by the telematic system.
Predictive Maintenance: Based on real-time information from sensors and other systems, it employs the AI programme to forecast the maintenance requirements for the EV. To avoid breakdowns, this mechanism warns the driver when the car needs maintenance.
Conclusion
In order to enhance the efficacy, effectiveness, and user experience of electric vehicles (EVs) in India, artificial intelligence (AI) is taking on a more significant role. Some of the vehicles shown above effectively use AI to provide amazing results to their customers, luring more people to purchase EVs.