The shift to more eco-friendly or electric vehicles is making the world a cleaner place. That's because electric vehicles produce fewer emissions than do traditional gasoline-powered cars, and they don't require oil changes. But there are still some challenges. One of the major ones is finding places to charge your vehicle. This can be difficult for people who drive long distances, like truck drivers or those living in remote areas without access to charging stations.
The good news is that the industry has found a solution: OCPP (Open Charge Point Protocol).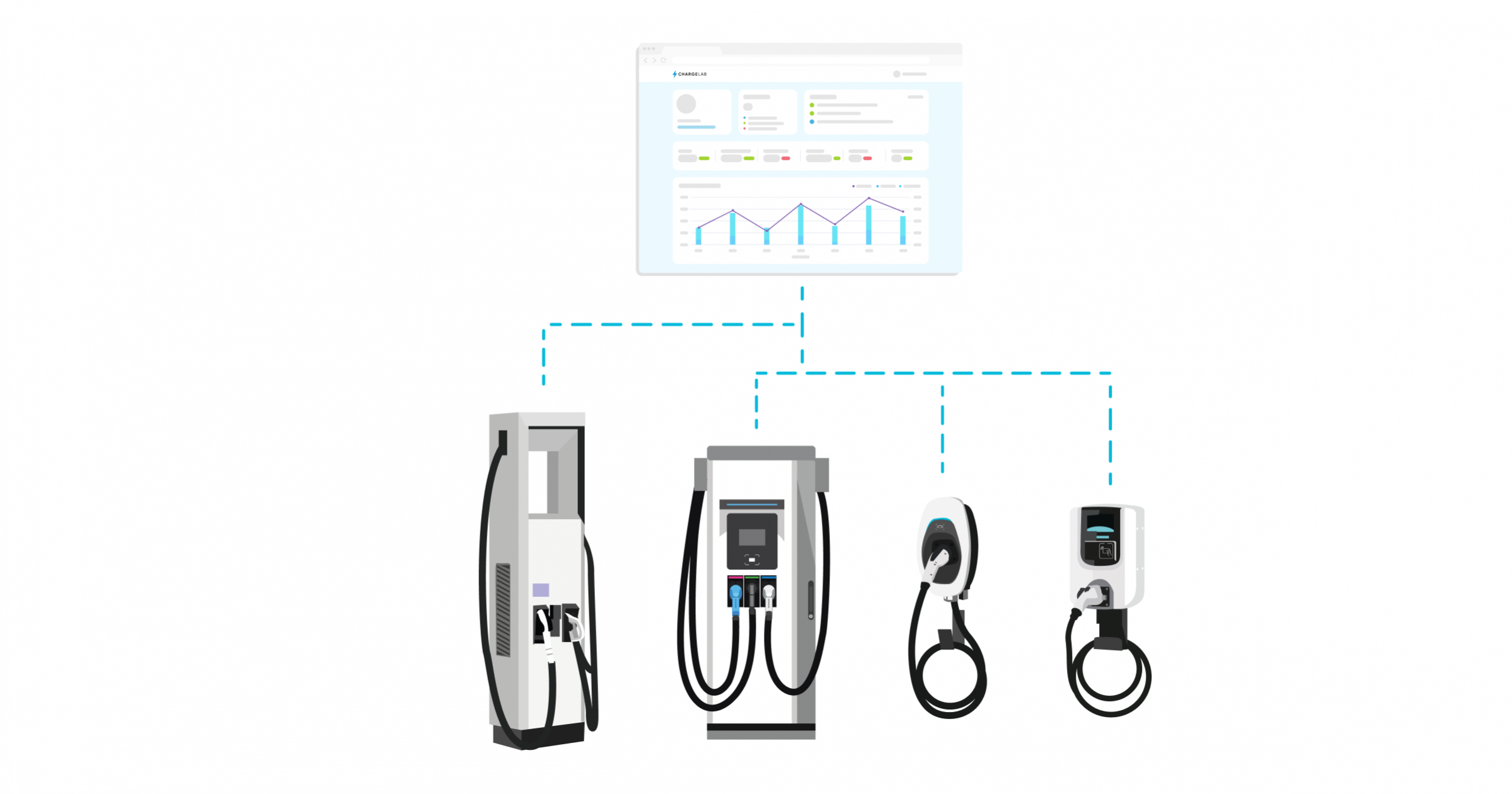 Why do we need an Electric Vehicle Charging Protocol?
The development of electric cars has been a major step in green initiatives. Electric cars are becoming more prevalent as they're slowly replacing fossil fuel powered vehicles. However, there is still a major issue with charging these vehicles.
Many people don't know how to use the chargers and don't have a compatible car charger adapter. This means that many people can't charge their car or have to spend a lot of time figuring out how to do it just so they can get home from work.
OCPP, an open platform for electric vehicle charging, is the solution. By making this universal language for electric vehicle charging, anyone can plug into any station and charge without having to worry about incompatibility or unknown pricing.
What is OCPP?
OPCP stands for Open Charge Point Protocol and it is a universal language that is being developed to address this need.
The Open Charge Point Protocol (OCPP) is an open-source universal language for electric vehicle (EV) charging infrastructure. It was developed by the European Union's e-Mobility Association and is now supported by the International Organization for Standardization (ISO). It is based on IEC 61851-1 and enables interoperability between all types of electric vehicle chargers.
It will work as a common language between different charging station manufacturers and service providers. It is an open standard meant to make it easier for EV drivers to travel long distances by ensuring that they are always able to charge their cars. The OCP protocol enables any type of EV to charge at any type of charger, as long as they are both OCPP-compliant. This helps to ensure that drivers can use any charger, even those installed at other people's homes or workplaces.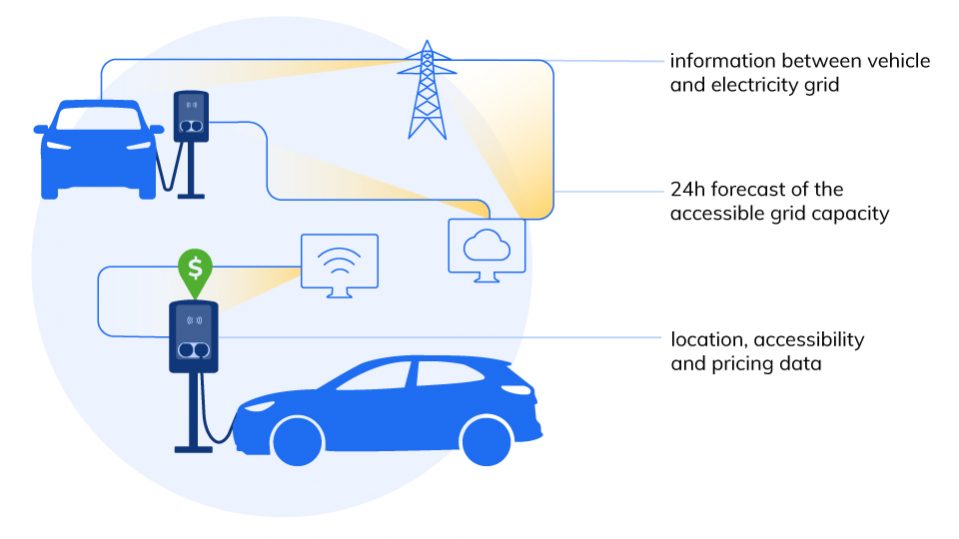 How it works?
It's simple. All you have to do is look for the universal logo and plug your adapter into the port. You can also use cash and credit cards instead of a membership card. What's more, you'll see prices before you charge, be able to use any station regardless of where it is located, and get fast charging speeds as well as the option to slow down the charge for those who don't want their battery to drain too quickly.
The OCPP system consists of two components: the CCS-OP protocol, which defines how chargers should communicate with each other.
OCPP wants to make electric cars as easy as possible by providing stations that everyone can access with ease. The goal is to help people easily charge their cars so they have a better experience driving electric vehicles.
In order to enable the interoperability, Both the hardware and the software must be OCPP-compliant, so that they can be configured to work together. However, the process for integrating hardware with a new software needs to be done by the manufacturer to ensure everything is set up correctly.
Latest Versions of OCPP
OCPP 1.5 (2012):  This was the basic version of OCPP. It served as the foundation for today's matured OCPP protocols.
OCPP 1.6 (Oct 2015): It is a widely used protocol for commercial applications due to its early availability. The protocol has been updated over time including support for smart charging features, security, and a certification program to validate the protocol implementation.
OCPP 2.0.1 (March 2020): It is the latest OCPP protocol, launched in 2020 with added functionalities of device management, smart charging, ISO 15118 (V2G) support and enhanced security measures, etc. Unlike OCPP 1.6, there is no need for a dedicated VPN between the charge point and back-end system to ensure security.
What are the benefits of OCPP?
The OCPP is a universal language for electric vehicle charging that allows anyone to plug into any station and charge without having to worry about incompatibility or unknown pricing. Due to the lack of compatibility between chargers and car models, car owners struggle with finding or purchasing an adapter for their car's charger. OCPP eliminates this struggle by providing a universal language for electric vehicle chargers. With the OCPP, you can charge your EV at home and on the go without any worry because all chargers are compatible with one another.
The protocol is designed to be open-source and freely available for all developers, commercial or otherwise, to use as they wish.
It was created to allow for interoperability between different charging networks and their various charging stations. It is a protocol that allows the sharing of data about charging stations, with the goal of making it easier for drivers to find and use chargers.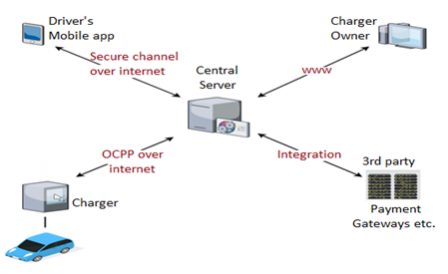 OCPP is an open standard that can be implemented by any vendor, anywhere in the world. It's designed to be easy to implement and use, so that anyone can use it without needing to pay royalties or license fees.
OCPP provides support for Vehicle-to-Grid (V2G) communications, as a result increases the possibilities for and potential of two-way charging. The grid balancing (a broad term stating that power supply should meet power demands) can be achieved by V2G compliance significantly and it also improves energy management. The need to enhance energy infrastructure will be reduced by Two-way connectivity and will lower charging costs, directing energy from vehicles to the grid.
Conclusion
It is believed that EV charging will play a central role in the future of transportation, and that open-source protocols will lead to accelerating adoption rates. Electric vehicles are coming, and it should be made sure that they come with open-source tools to make charging easier and more convenient.
The Open Charge Protocol is designed to be open-source, universal, and robust. It will allow for interoperability between hardware and software, regardless of brand or manufacturer. The OCPP provides an open platform for innovation, leading to faster adoption of electric vehicles.