ITI 16 Girls Secure Promising Placements in Leading Automotive Companies
In a remarkable achievement, the girls of the ITI College Aurangabad, who underwent a 15-day electric vehicle training program conducted by the Imperial Society of Innovative Engineers (ISIEINDIA), have secured placements in Endress+Hauser Ltd., Essdee Ltd., Siemens Ltd., Varroc Pvt. Ltd., Janex Pvt. Ltd..
The program was designed to provide students with hands-on experience in building and maintaining electric vehicles and to equip them with the skills required to succeed in the electric vehicle ENDRESS+HAUSER LTD
The program covered various aspects of electric vehicles, including design, fabrication, and maintenance. The students were also given practical training in building and testing electric vehicles.
The training program proved to be a game-changer for the students, as they were able to apply the knowledge and skills gained during the program in securing placements in leading automobile companies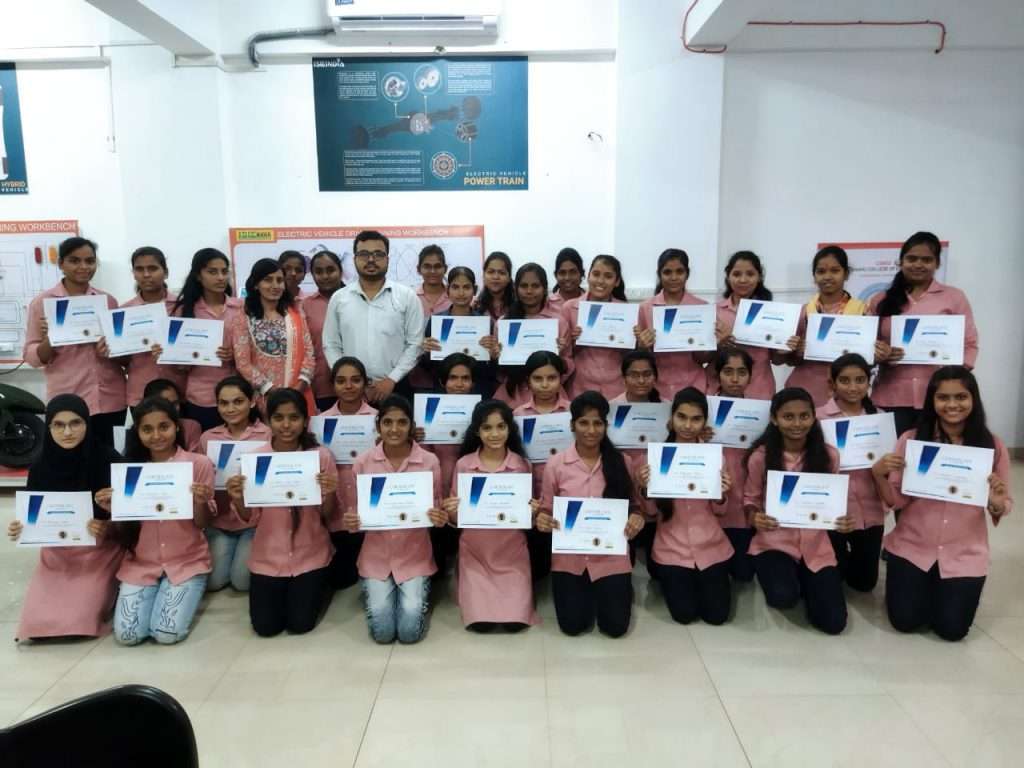 The students who secured placements expressed their gratitude to ISIEINDIA for providing them with the opportunity to gain practical knowledge in the field of electric vehicles. They credited the training program for equipping them with the necessary skills and knowledge to excel in the electric vehicle industry.
Mr. Vinod Gupta, CEO of ISIEINDIA, expressed his delight at the success of the training program and the placements secured by the students. He stated that ISIEINDIA's mission is to create a sustainable and innovative automotive industry, and this success is a testament to the organization's efforts in achieving its goal.
The success of the training program has attracted the attention of several other ITI colleges, who have expressed interest in collaborating with ISIEINDIA to provide their students with similar training programs.
The electric vehicle industry is growing at a rapid pace, with the Indian government aiming to have 30% electric vehicles on the road by 2030. The success of the training program conducted by ISIEINDIA and the placements secured by the students highlight the importance of providing practical training and skill development in this field.
The success of the students from ITI College Aurangabad is a proud moment for both the college and ISIEINDIA. It is a testament to the fact that with the right training and skills, students can achieve great success in the electric vehicle industry.