ISIEINDIA Inaugurated Center of Excellence E- Mobility at Galgotias University
Imperial Society of Innovative Engineers (ISIEINDIA) inaugurated Center of Excellence E-Mobility  (COE) Lab at Galgotias University by honorable Chief Guest Dr.KC Vora (CEO, COEP's Bhanu Institute of Innovation, Entrepreneurship & Leadership; Professor Emeritus & Former Sr. Dy Director at ARAI from IITB in the presence of Dr. Dev Mukherji (MD, Omega Seiki Pvt. Ltd.); Mr Vikas Gupta (CEO, Eashwa Automotive Pvt. Ltd); Dr. Preeti Bajaj (Vice Chancellor, Galgotias University) Ribbon cutting ceremony was held on 26TH August, 2022.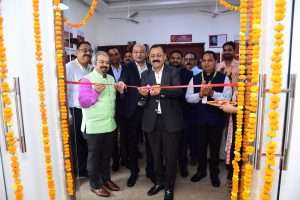 We are Asia's Biggest E-Mobility, Motorsports and Skill Based Education platform with 9 years of experience in E-Mobility Events and Skill Based Education. We are creating immersive learning experiences for our learners globally. We are a National Youth Award Winner by Ministry of Youth Affairs, Recommended by Ministry of New and Renewable Energy & Endorsed By NITI Aayog, Govt. of India and associated with 20+ automotive industries innovative initiatives. Imperial Society of Innovative Engineers is also a leading organization for specialization in Electric Vehicle Engineering, through which ISIE is having an Academia Partnership Program to fill the gap between Industry and Academia. We are creating a uniquely placed tech-innovation ecosystem centered on Green mobility and Renewable energy.
ISIEINDIA believes in creating sustainable mobility solutions with an integrated approach of connecting automobiles and the society.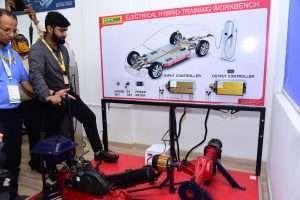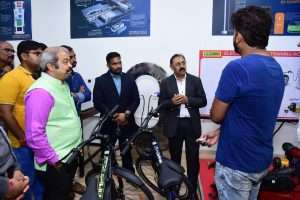 ABOUT CENTER OF EXCELLENCE
Imperial Society of Innovative Engineers providing a unique facility, The Centre of Excellence supported by the Society of Manufacturers of Electric Vehicles (SMEV) & Certification Partner, Automotive Skills development Council (ASDC). The Centre of Excellence aims to create an ecosystem for Skill Based Education, Research, Innovation and Incubation with skilling, re-skilling and up-skilling the youths of India. Thus, to establish a strong association of experiences and facilities for Research and Innovation to exchange knowledge, ideas, solutions to Industry and Academia. Imperial Society of Innovative Engineers is aiming to establish 100+ Centre of Excellence for Green Mobility by 2025 across India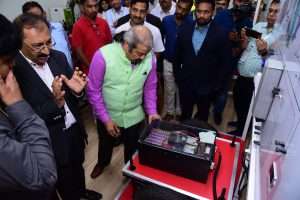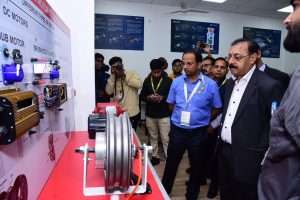 Galgotias Educational Institutions (GEI) have been inculcating practical skills and creating 'Global Professionals' for more than 15 years. Founded by Smt. Shakuntala Educational and Welfare Society, Galgotia Educational Institutions is currently led by Mr. Suneel Galgotia, Chairman and a resolute visionary. Galgotias College of Engineering & Technology is placed among the best in professional education in Dr. APJ Abdul Kalam Technical University (Formerly U.P. Technical University). It has achieved top positions in MBA, MCA and B.Tech. finals and has a record of 100% placements with the best corporate houses. It has also been ranked amongst the top engineering colleges in India by DATAQUEST NASSCOM survey and OUTLOOK-C Fore College Survey.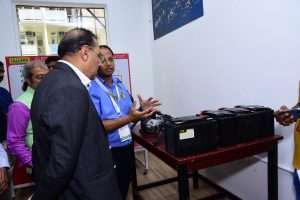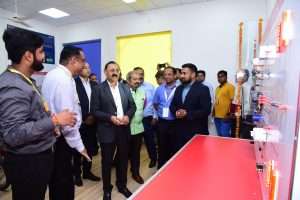 At the Lab, they discussed about the EV Machines and it's working. All the machines are setup accordingly and keeping in mind the students safety. At center of Excellence, we have Powertrain Unit, Motor Workbench, Charging Unit, Hybrid Vehicle setup and all the battery testing equipment and more to be installed yet.
Moreover, ISIEINDIA is working with many Automotive Giants across the India and looking to connect with all the EV Industries to help them in training and development of their engineers, vendors, trainees etc.