ISIEINDIA Conducted 2 days retrofitting workshop at COE (Centre of Excellence) for Engineering Students
ISIEINDIA Conducted 2 days retrofitting workshop at COE (Centre of Excellence) for engineering students on 29th – 30th September. 45 students participated in the workshop from  different colleges CSMSS College of engineering, Deogiri Institute of engineering & Management, MIT college Aurangabad
About IMPERIAL SOCIETY OF INNOVATIVE ENGINEERS
Imperial Society of Innovative Engineers providing a unique facility, The Centre of Excellence supported by the Society of Manufacturers of Electric Vehicles (SMEV) & Certification Partner, Automotive Skills development Council (ASDC). The Centre of Excellence aims to create an ecosystem for Skill Based Education, Research, Innovation and Incubation with skilling, re-skilling and up-skilling the youths of India. Thus, to establish a strong association of experiences and facilities for Research and Innovation to exchange knowledge, ideas, solutions to Industry and Academia. Imperial Society of Innovative Engineers is aiming to establish 100+ Centre of Excellence for Green Mobility by 2025 across India.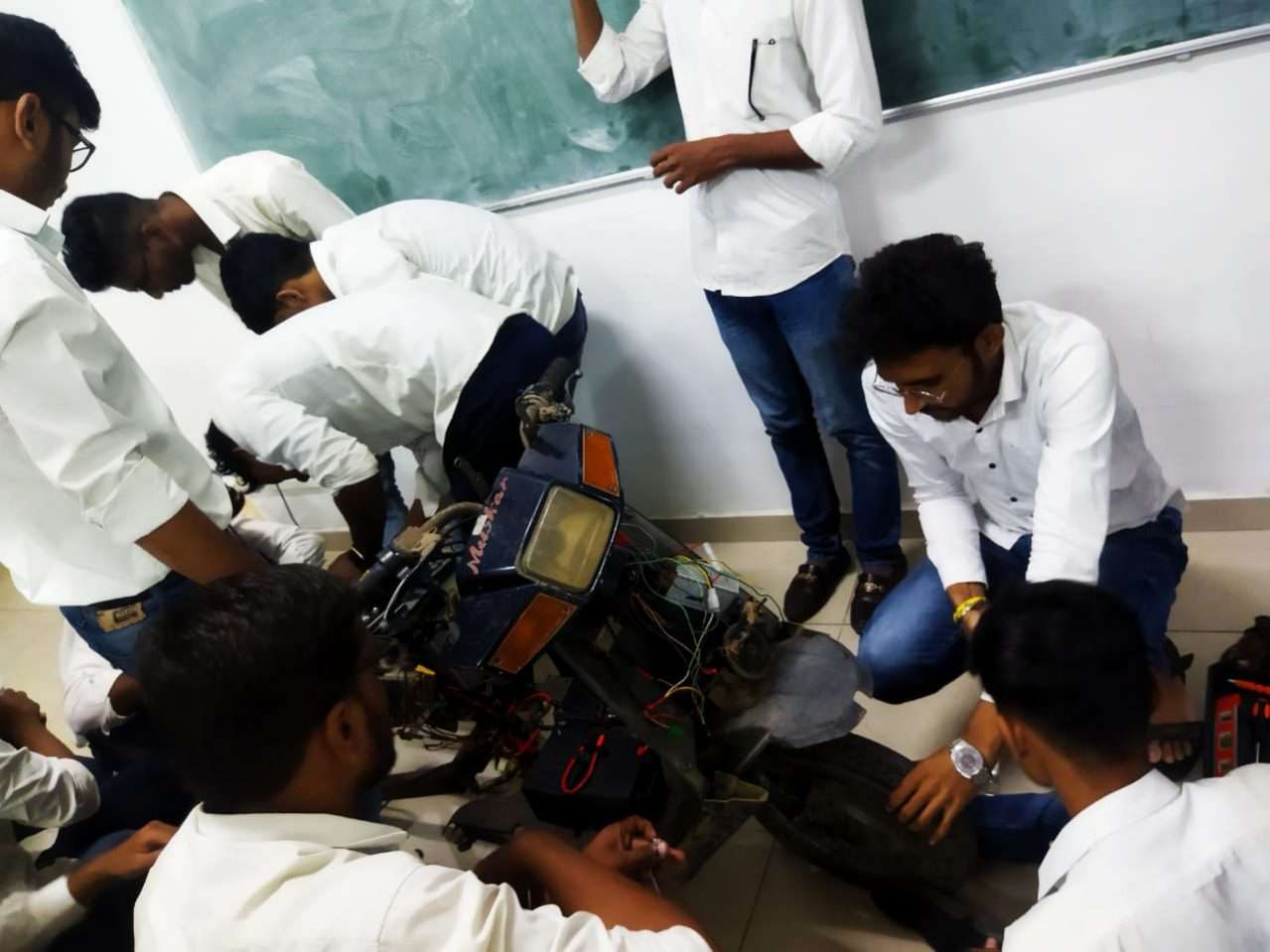 About WORKSHOP
The workshop was organized to familiarize the Engineering students with the architecture of a 2 wheeler Electric Vehicle. The workshop helped students in understanding the basic concepts, calculations and things required to convert a conventional 2 wheeler into an Electric vehicle. A proper hands- on -training was given to students in the session of 2 Days Retrofitting of 2 Wheeler and got an experience of driving the retrofitted Electric Vehicle converted by themselves.
What students Learned in the workshop
DAY 1
Introduction to the Electric Vehicle and it's advantages
Components of Electric Vehicle
Components classification and their working
Load calculation and selection
Electric Vehicle architecture and analysis
DAY 2
Second day was all about Practical Knowledge of 2 Wheeler done by the students
Hand-on over 2 Wheeler
Retrofitting of 2 wheeler
The Training was successfully done, the students learned a lot about 2 Wheeler Retrofitting and Assembly. Moreover, ISIEINDIA is working with many Automotive Giants across the India and looking to connect with all the Electric Vehicle  Industries to help them in training and development of their engineers, vendors, trainees etc.