Certification Program in Electric Vehicle Technology in Association with

MG Nurture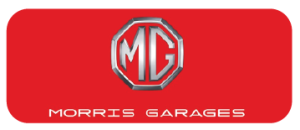 A comprehensive EV course on EV Technology that gives you exposure to various computational tools for EV Applications. This EV technology course is highly recommended for engineering students.
Batch Starting From
– 01st November, 2023
About our Partnership with 
Morris Garages

(MGI) for

Electric Vehicle

Program
As today's world is rapidly growing in electric vehicle technology, the torchbearers of innovation and progress, our upcoming engineers, hold the key to shaping a more sustainable future. In a world where the future of our planet depends on sustainable solutions, our Certification Program in Electric Vehicle Technology, offered in association with Morris Garages (MG-I), is not just a course; it's a powerful stride towards securing a brighter future for the next generation. As the automotive industry undergoes a revolutionary shift towards electric vehicles (EVs), it is imperative that engineering students are prepared to spearhead this transformative change.
Our program offers a comprehensive education in EV technology, providing invaluable exposure to a variety of computational tools for EV applications. By empowering the future generation with the knowledge and skills needed to thrive in this dynamic industry, we are collectively working towards a cleaner, greener, and more efficient future. Join us on this journey to shape a world that our children and grandchildren will inherit with pride.

Industry Aligned
Curriculum

Joint Certificate from ISIEINDIA
and Morris Garages (MG-I)

Expert Session from
Morris Garages (MG-I)

Placement Assistance
in Top EV Companies
Featured Programs for you
Master Certification Program in EV Powertrain Architecture and Energy Storage System
Get 100+ hours learning sessions, masterclass by industry experts & case studies
Exposure to global job opportunities with timely doubt resolution
Master Certification Program in Electric Vehicle, ADAS and Connected Technology
Get 100+ hours learning sessions, masterclass by industry experts & case studies
Exposure to global job opportunities with timely doubt resolution
Fundamentals of EV and HEV
Get 20+ hours learning sessions, masterclass by industry experts & case studies
Exposure to global job opportunities with timely doubt resolution
EV Architecture and Its Simulation
Get 20+ hours learning sessions, masterclass by industry experts & case studies
Exposure to global job opportunities with timely doubt resolution
Why Choose our
Electric Vehicle

Program in association with

Morris Garages

 (MGI)

Curriculum designed by Industry experts from top EV companies

Industry relevant project portfolio to
set you apart

Access to 3000+ Hiring Companies

Faculty with years of extensive
experience in the EV industry

Career assistance, Resume review,
Mock interviews

Access to interview opportunities with
top EV companies
Still Not sure?
Talk to our Expert Mentors
We have a strong track record of placing learners in
top companies

and leading

startups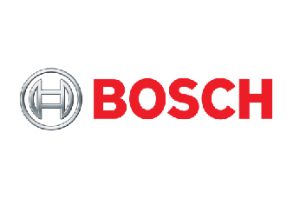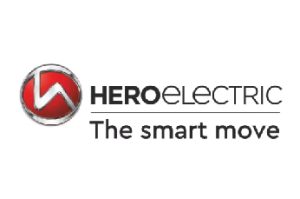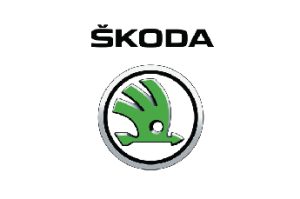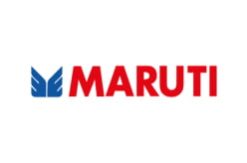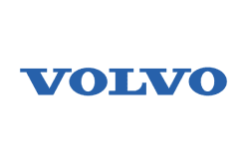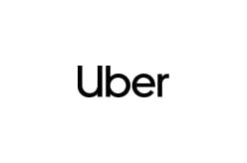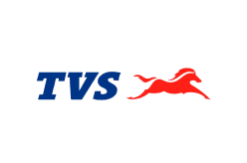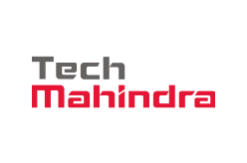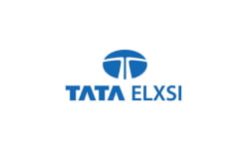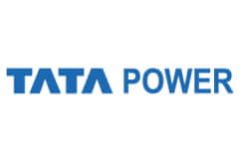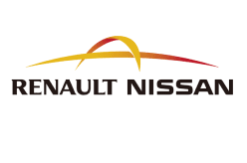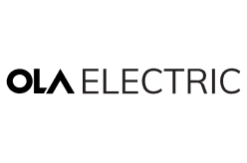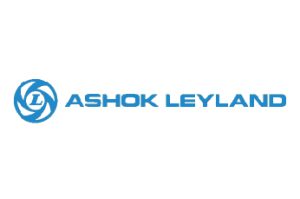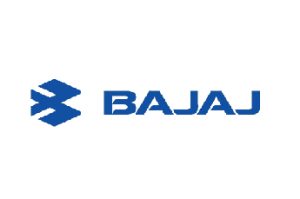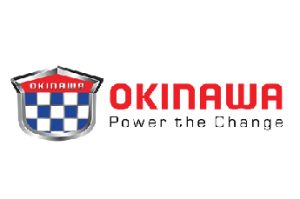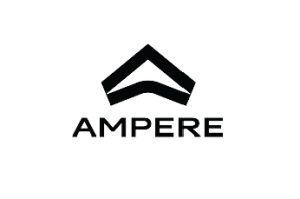 350+
Participating Companies

6.9 LPA
Average CTC

30 LPA
Highest CTC

60 %
Average Salary Hike
A track record of transforming
13,000+

lives through ISIEINDIA Learning programs is what inspires us to do even more.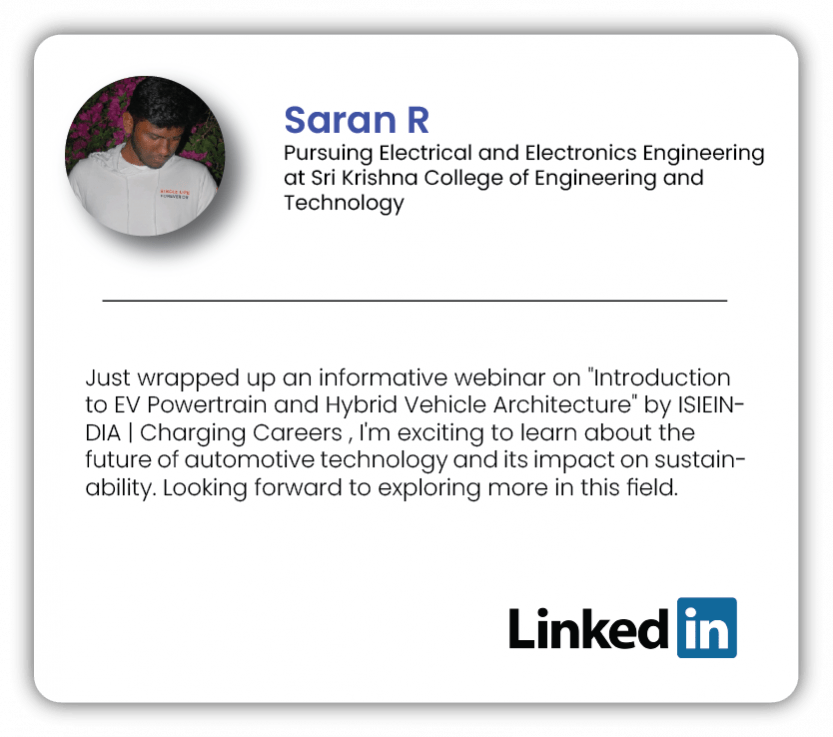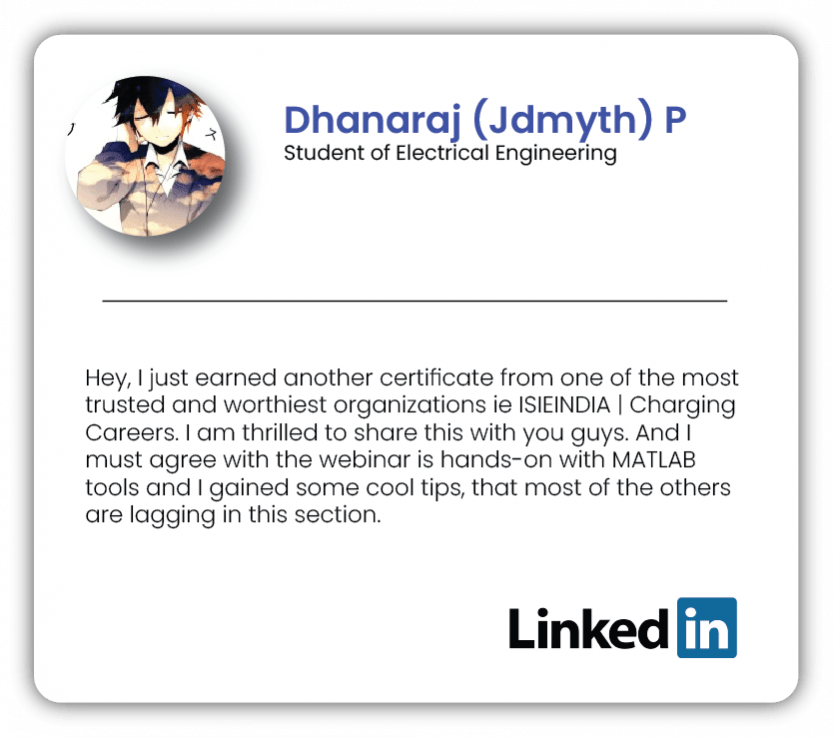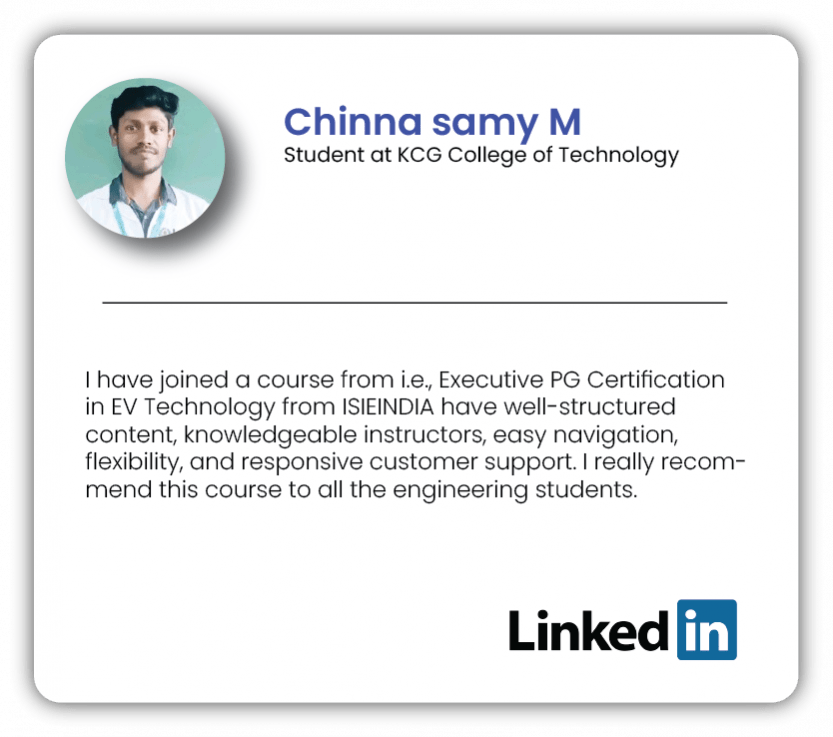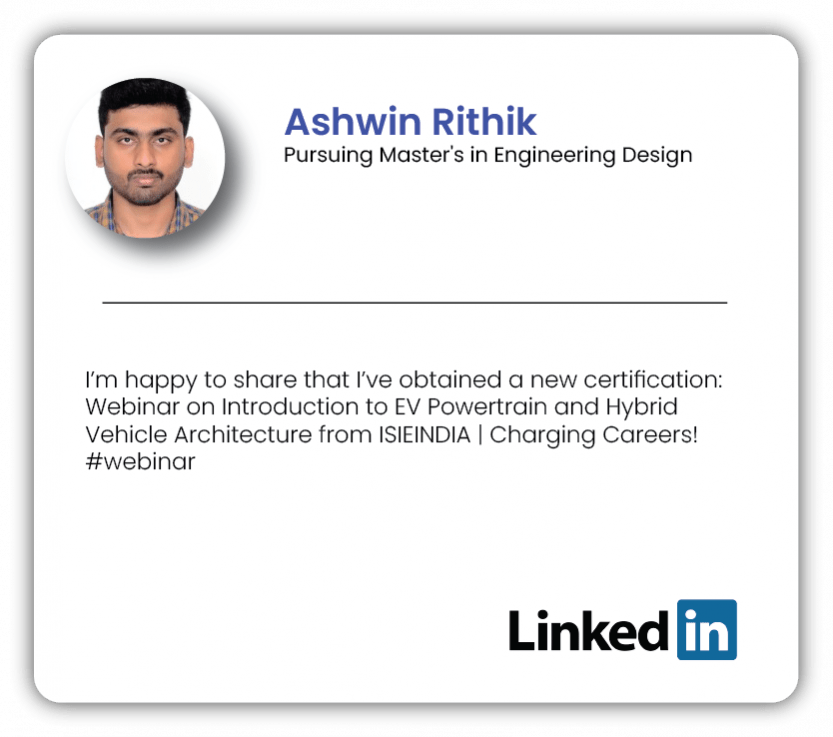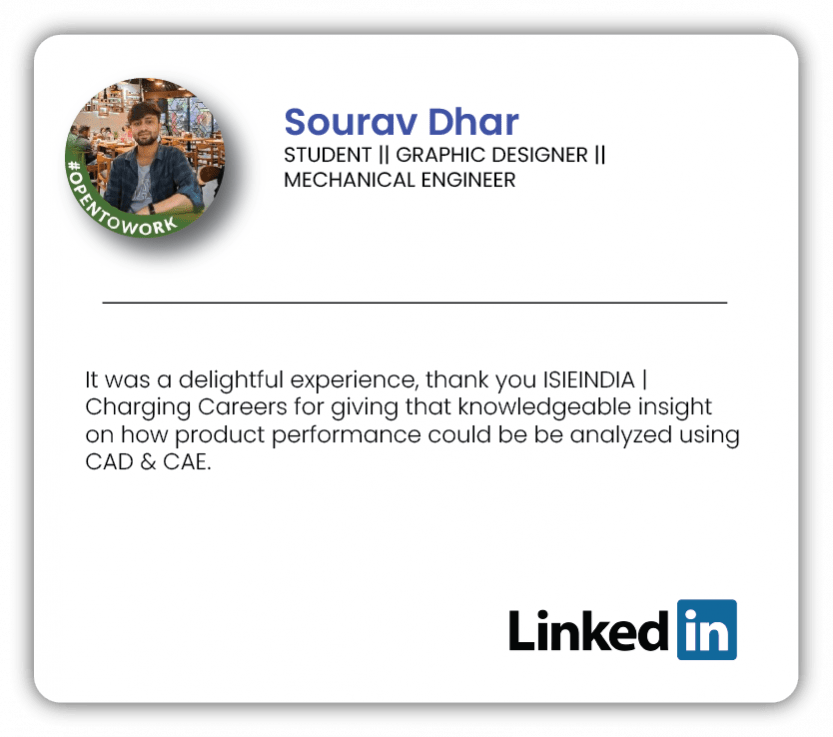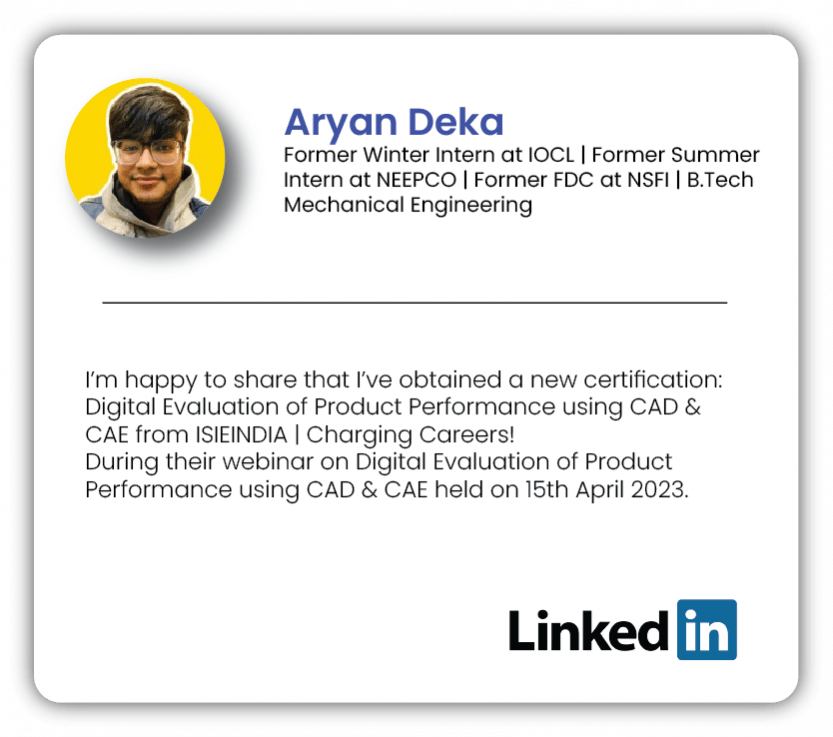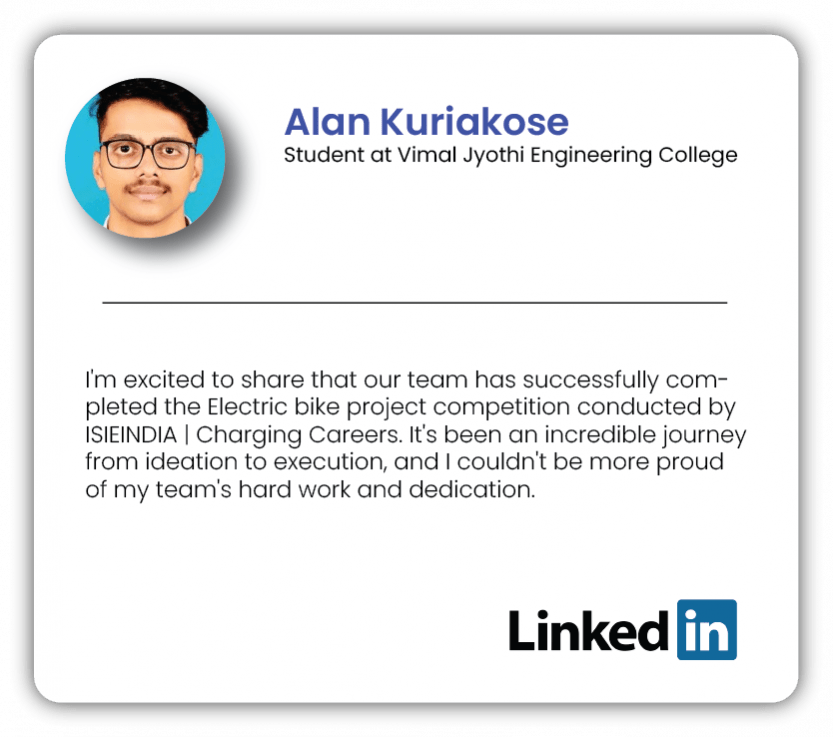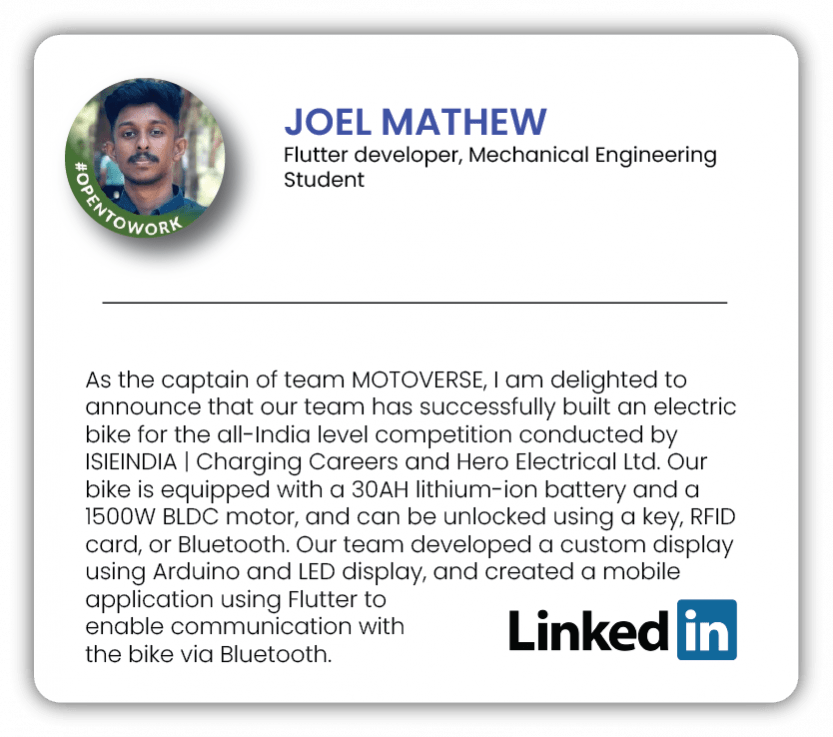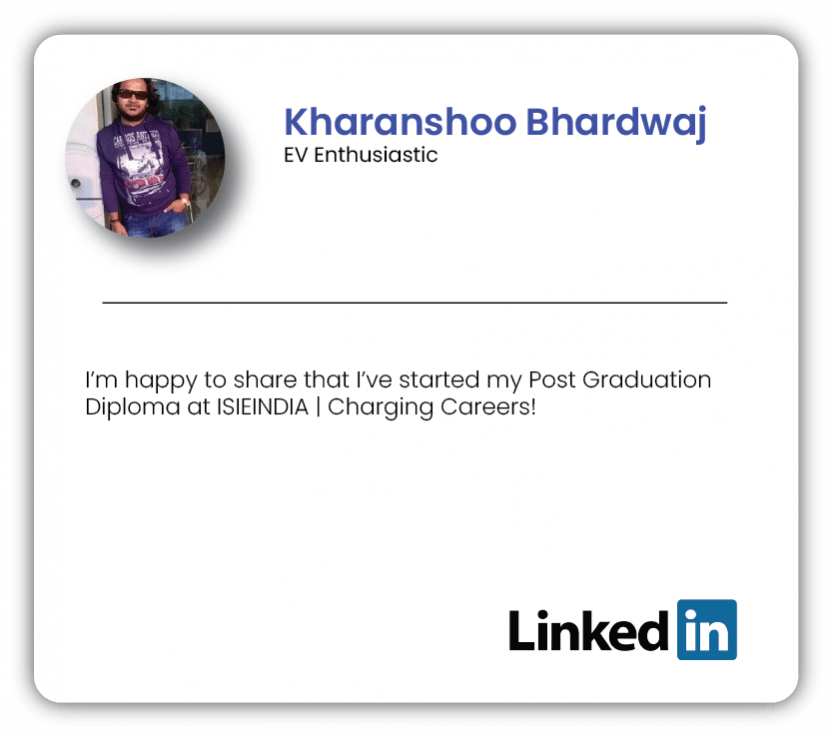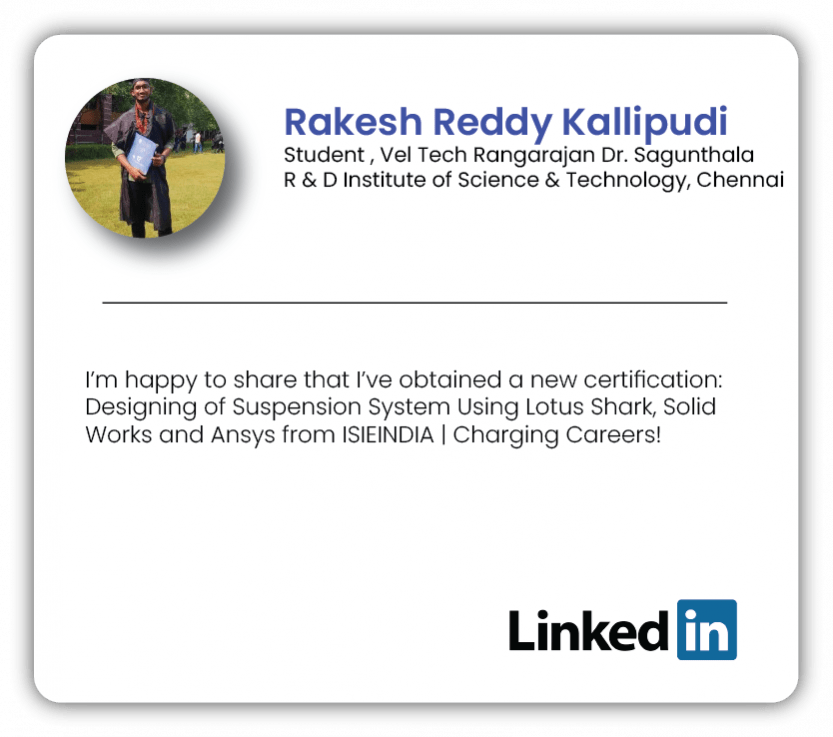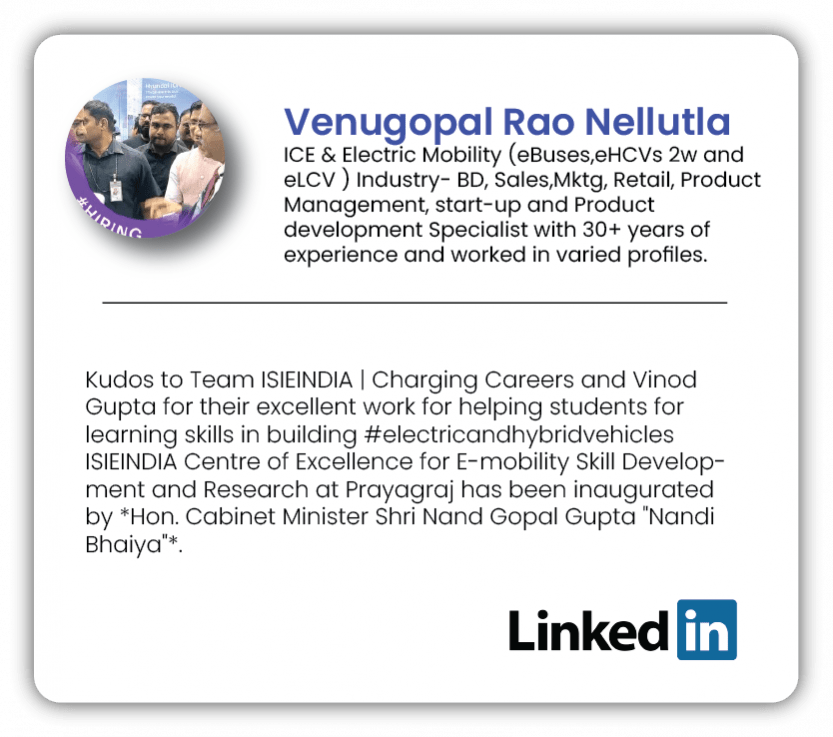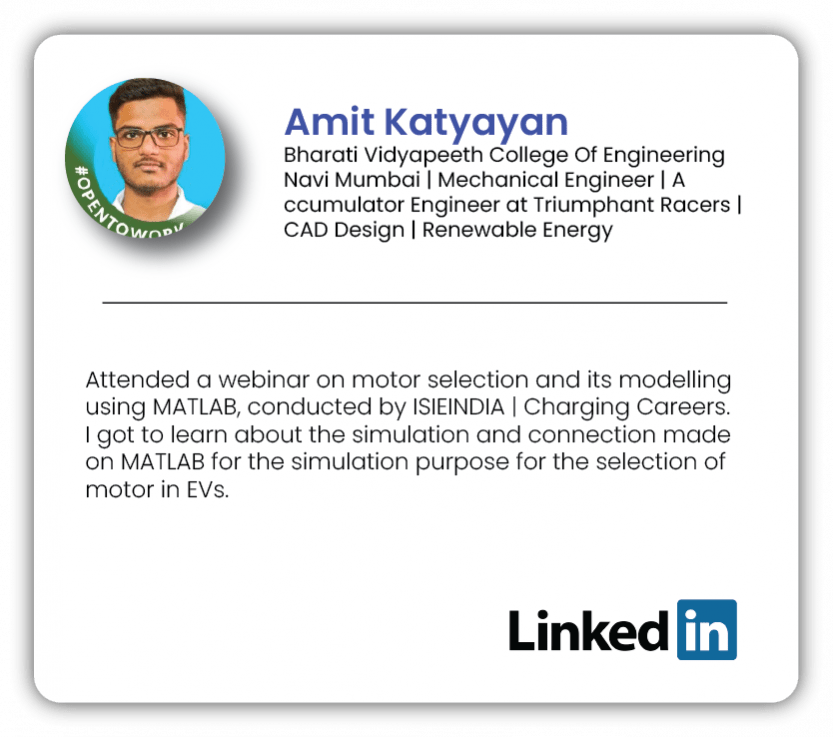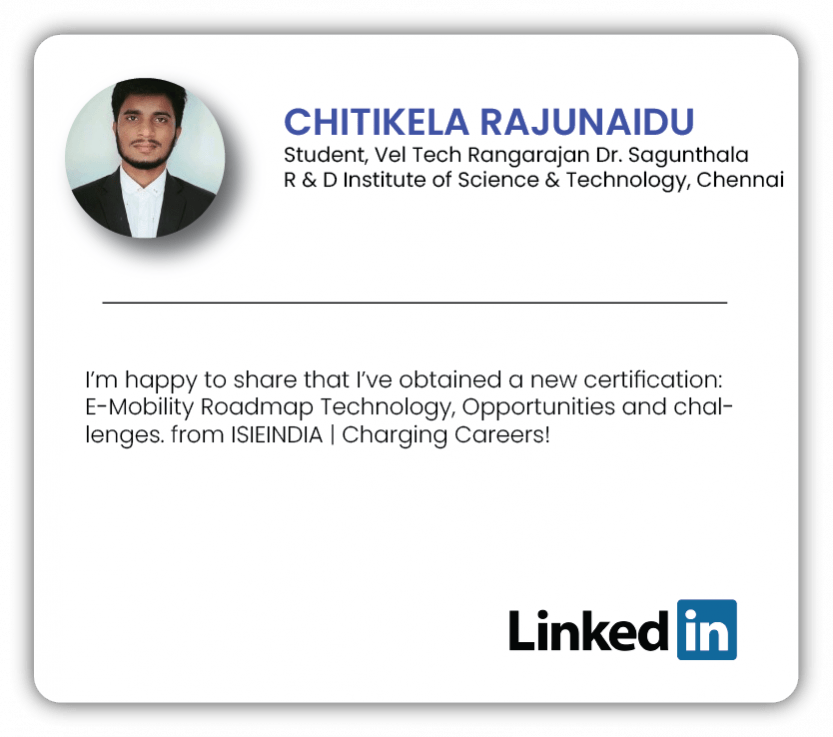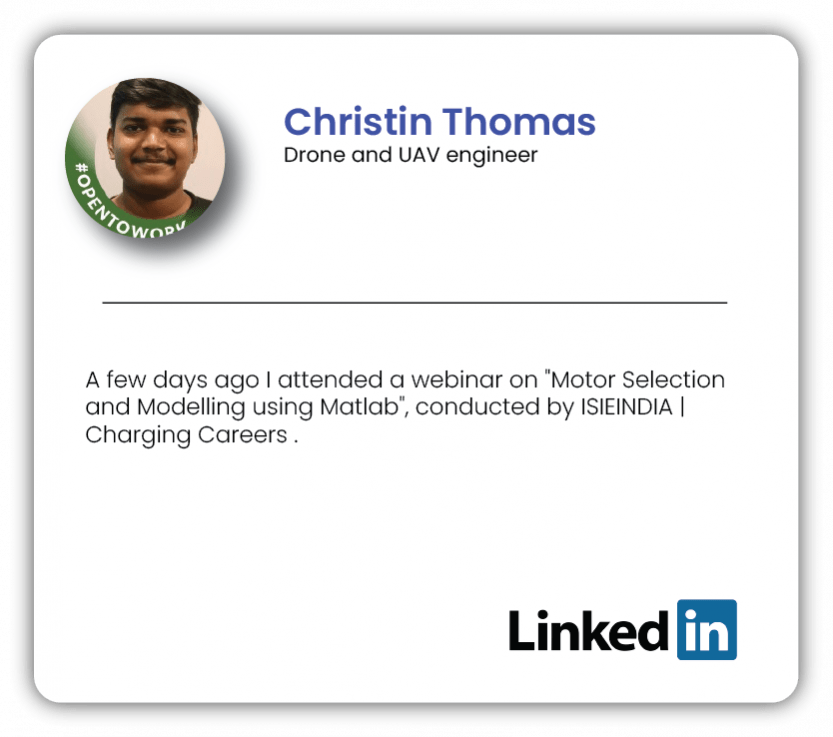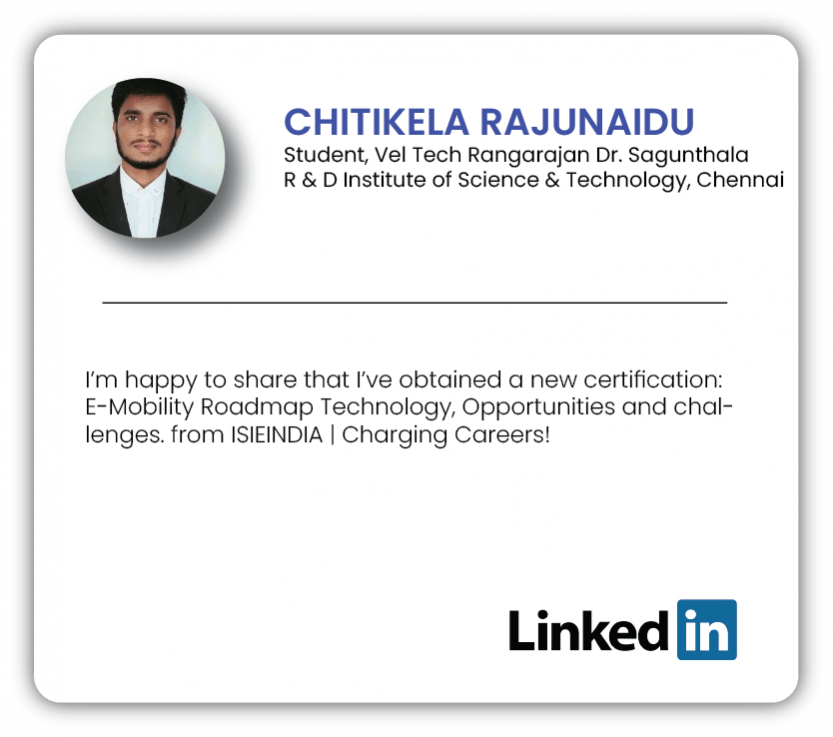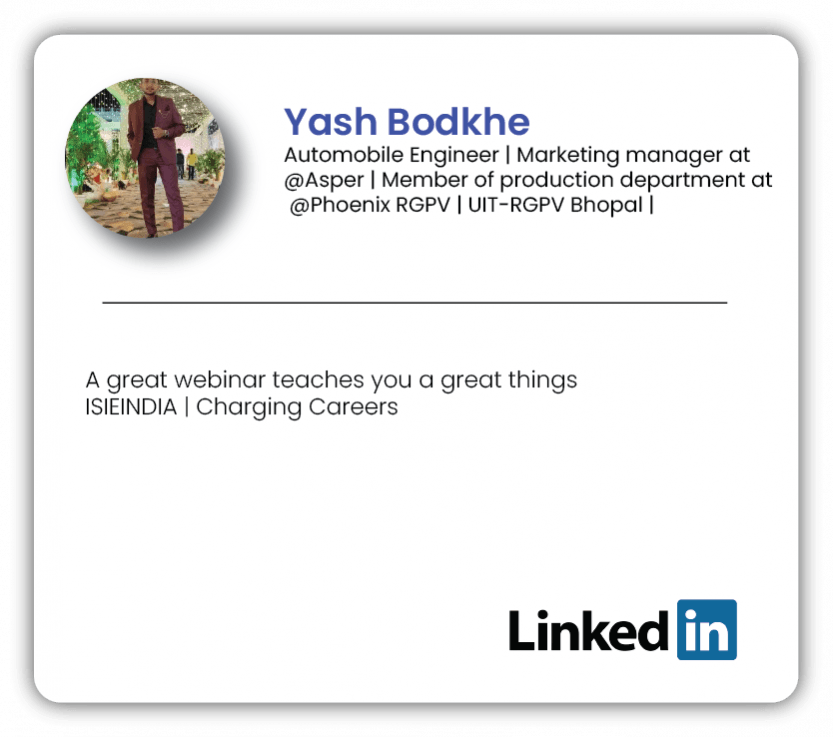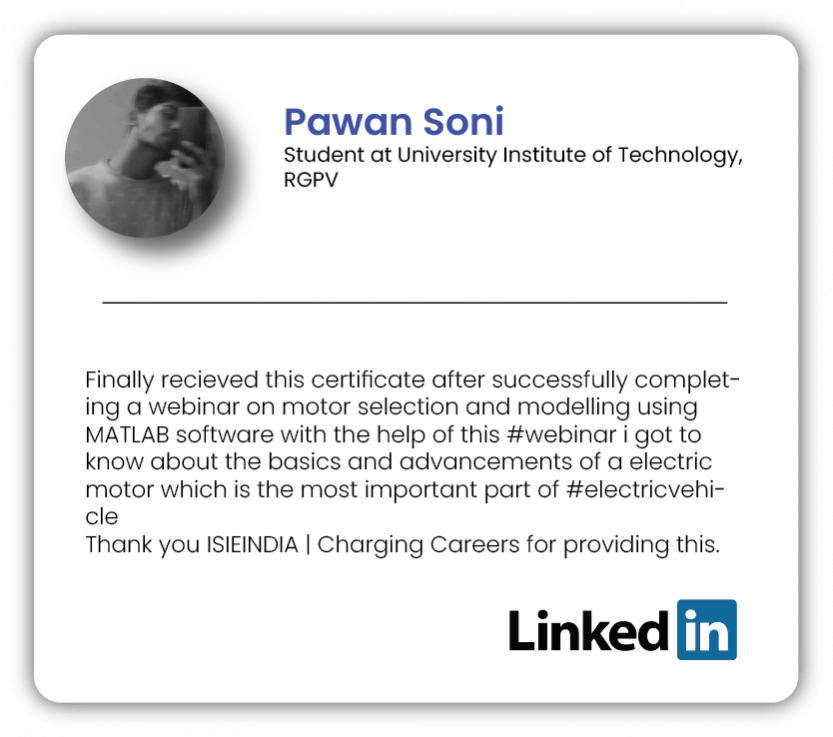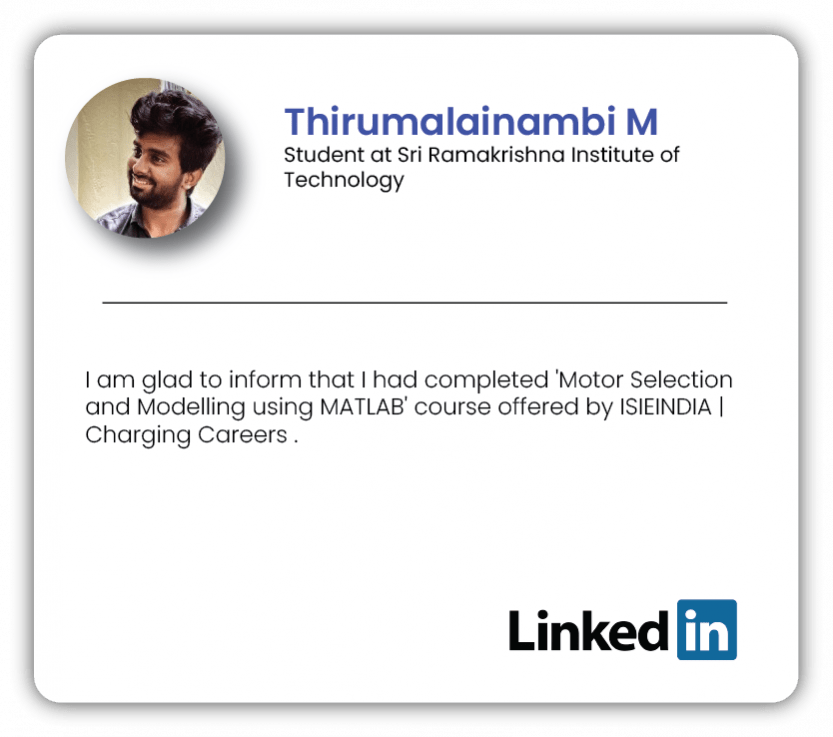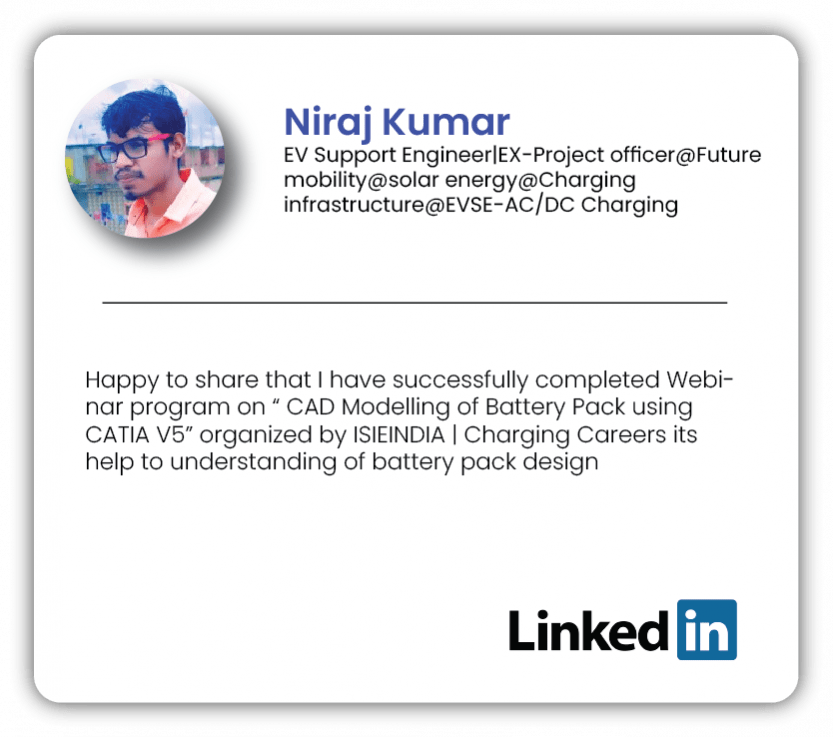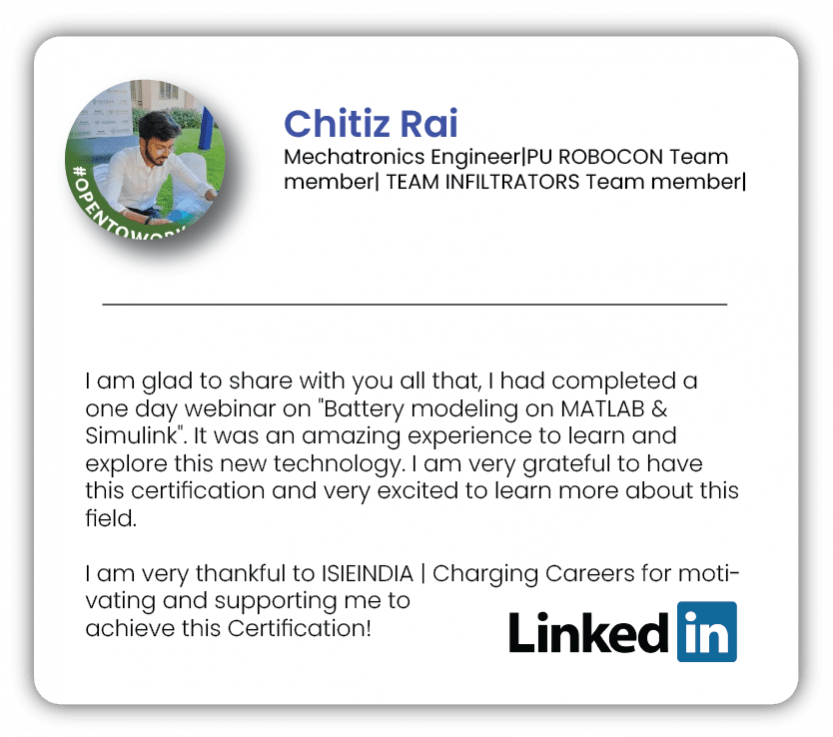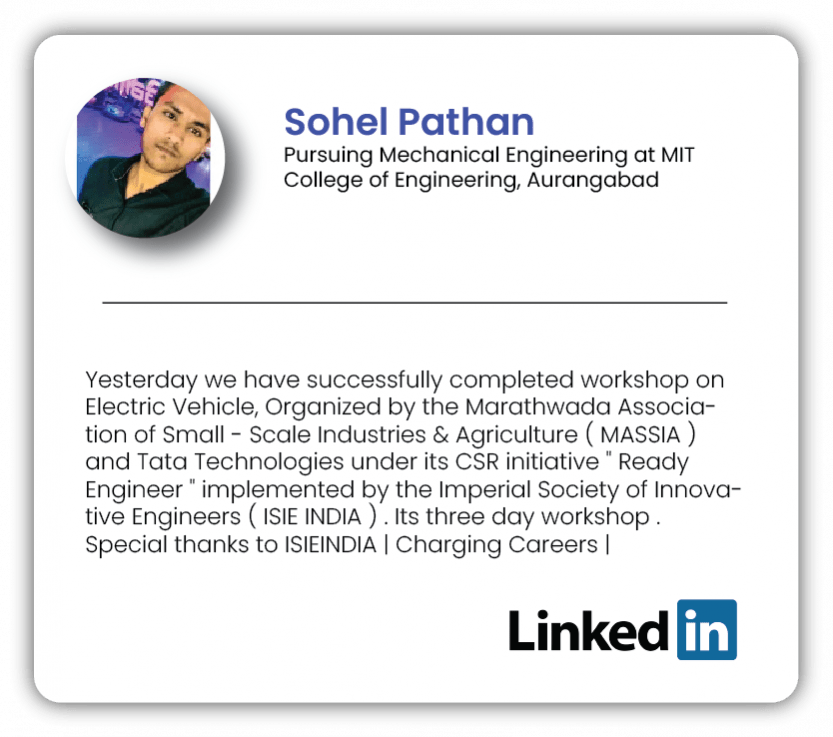 B.E./B.Tech. students and
fresh engineering
graduates who want to
launch their careers in the
EV Industry

Working professionals who
are looking to upskill and
transition into a career
in EV industry

Ideal for candidates from
engineering disciplines like
electrical, electronics,
mechanical and automobile
engineering

Min 60% in 10th. 12th and graduation
What will you
learn

in this program?

Build a comprehensive understanding of the technology behind electric vehicles, its various individual components and overall working mechanism

Design and simulate individual components such as batteries, power converters, motors, using industry relevant tools and techniques

Present yourself as an ideal candidate for various roles in leading EV and component supplier companies and automotive consulting firms

Learn a specialization – Electric Motor and Battery Design or Vehicle Design and Thermal Management or Embedded Systems and Model Based Development

Design, develop and test software and hardware components for electric vehicles, using programming and knowledge of embedded systems

Use mechanical design engineering concepts to develop models for sheet metal design and plastic design using in-demand design tool
ISIEINDIA and Morris Garages (MGI) Program Benefits
With India's largest online higher education company, get 360 degree career support. mentorship from industry experts, networking opportunities, and more.
Lowest Price
Get the Industry Level content and curriculum at lowest rate possible.
Easy Lesson
Courses designed in such a way that it is easier to learn even when you are changing the domain
Industry Mentor
Interact with our Industry mentor & gain access to vast network of expert from all domain
Placement Assistance
Get informed about Vacancies (Internship/Job/Training Program) in the industry, exclusively for ISIEINDIA candidates.
Doubt Resolution
Have any query/problem statement you need to be resolved we have a doubt session every weekend
Resume Building
Get assistance in Resume Building from our experts
Jobs and Career Opportunities in Electric Vehicle by 2025
India serves as a humungous market for the development and growth of EVs. Just like the existing plants for conventional vehicles, many foreign auto-makers will be seen setting up EV operations in India. The government has chalked a plan to aid its electric mobility mission by creating a specialized workforce, which aims at generating over 10 million jobs.
It's not all doom and gloom for electric vehicles. The industry continues to grow at a rapid pace. In the long term, consumer demand triumphs, as seen by recent industry advancements. For example, Tesla, the world's most valued electric vehicle company, is planning to introduce its Electric vehicles in India by later this year.
The EV industry will create over 10 million job opportunities in various domains such as designing, testing, manufacturing, wiring, charging infrastructure, sales, services, redesigning existing infrastructure, battery technology, and many more.
Read Full Report on EV Market and Job forecast by Niti Aayog Govt. of India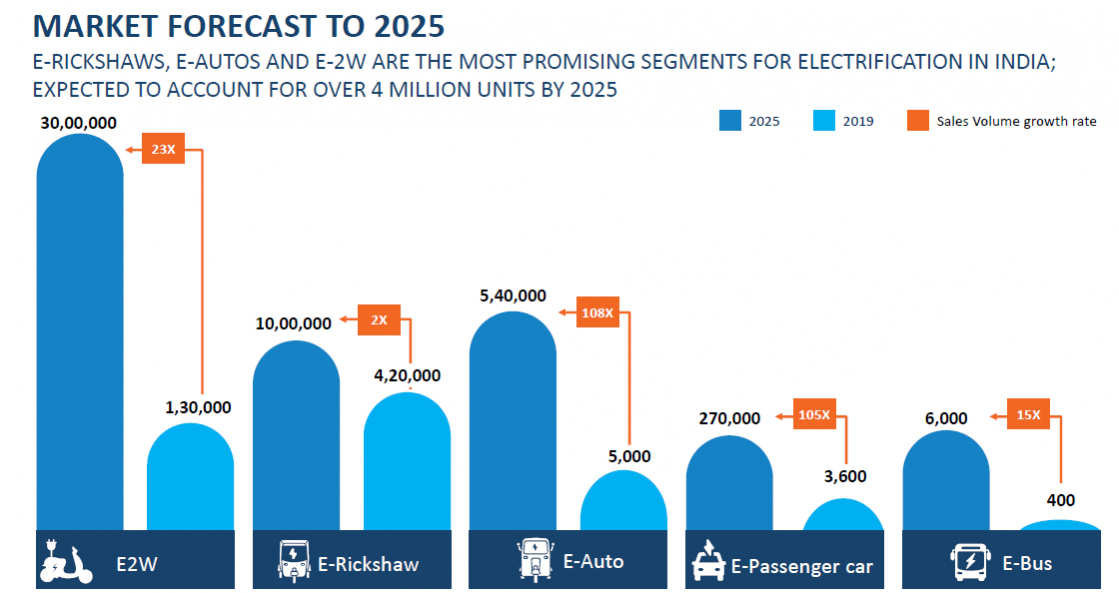 India is the biggest EV Market for Electric Vehicle as per the reports by 80% of 2W /3W Vehicles, 40% Passengers vehicles , 25% Private cars and 20% buses will be Electric in coming 5 years and will create 10M Jobs.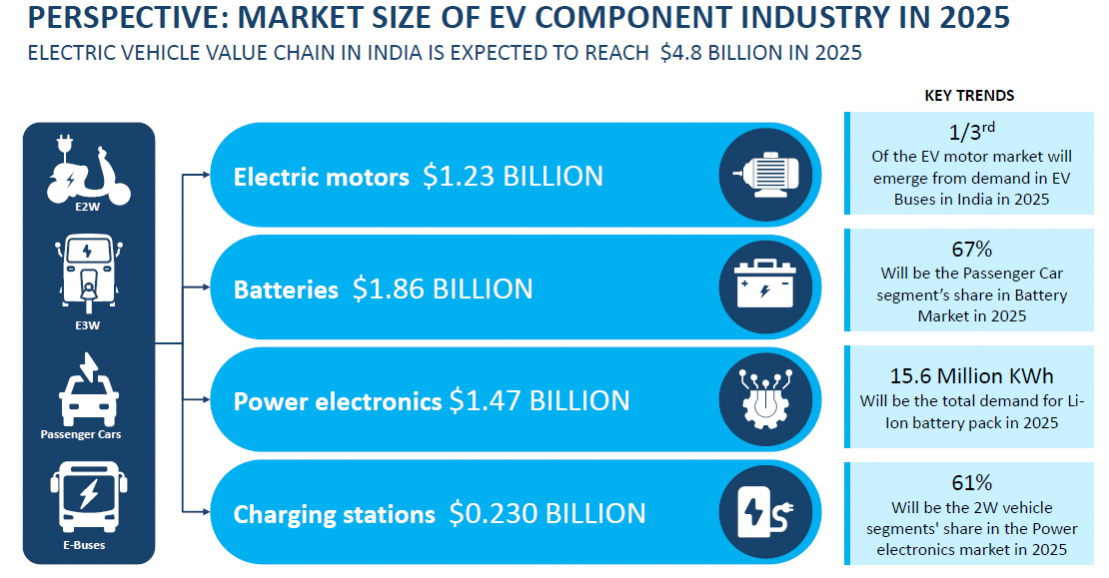 In a virtual roundtable on 'Post COVID-19: Future of Electric Vehicles Global and India' conducted by ETAuto, experts opined that the outlook for EV industry remains positive despite COVID-19 disruption with 30-35% of sales to be electric by 2025 which includes mild hybrid, full hybrids, plug-in, and battery.
List of Job Opportunities in the Electric Vehicle Industry
The EV industry is estimated to offer several job opportunities for skilled population. The significant profiles in the EV industry that require skilful employees are research, designing and development, manufacturing, vehicle maintenance, and infrastructure development.
Research & Development
The electric vehicle industry requires a research and development team to acknowledge the latest technology and ideas that are trending worldwide to improve battery charging, recharging technology, fuel, or material sources.
The research and development team conducts research and testing on electric vehicle technology. Usually, chemists and material scientists examine the battery life and analyze its performance.
To make electric vehicles better than conventional vehicles, the researchers perform various tests to bring out fast recharging technology.
Design and Development
The design and development sector includes everyone who helps in the initial vehicle modelling process to the final development process. Usually, engineers, software developers, industrial designers, technicians, and drafters work in this sector.
They find out result-oriented and economical solutions that reduce vehicle costs. The design and development team strives to design vehicles accessible to all people, from rich to middle-class to poor financial families.
Chemical, electrical, electronic, mechanical, industrial engineers, software engineers, developers, designers are highly demanded people for this job opportunity in the industry.
Electric Vehicles Manufacturing
Manufacturing requires a considerable workforce and involves complex processes. Manufacturing workers would be taken from the conventional vehicle model industries. These people work in large sectors or plants outside the cities.
The manufacturing team focuses on machine designing and production designing. They assemble workforce and machinery tools. The specialized people required in the EV manufacturing sector are machinists, industrial managers, machine tool operators, and equipment assemblers.
Maintenance Department
These are nothing but the vehicle maintenance and repair works. Regular workers can also do these works. However, the electrical systems demand skilled electrical repair workers.
The maintenance workers work on replacing and installing batteries based on the electric vehicle. Usually, mechanics and technicians are required for maintenance works.
Infrastructure Development
As electric vehicles increase on roads, the necessity of charging stations increases. Electric vehicles need specialized charging infrastructure that incorporates battery charging and swapping systems.
The government is planning to incorporate private and public charging points for easy access to the charging systems. In emergency cases, there would be several charging points away from your home and office. The infrastructure development team focuses on the charging point's implementation and up-gradation of existing battery charging systems in various cities.
Majorly, the power line repairers and installers are required along with few electricians to implement charging infrastructure.