𝐑𝐨𝐛𝐨-i 𝐢𝐬 𝐚 𝐩𝐥𝐚𝐭𝐟𝐨𝐫𝐦 𝐟𝐨𝐫 𝐬𝐭𝐮𝐝𝐞𝐧𝐭𝐬 (𝐒𝐜𝐡𝐨𝐨𝐥𝐬 + 𝐄𝐧𝐠𝐢𝐧𝐞𝐞𝐫𝐢𝐧𝐠) 𝐭𝐨 𝐥𝐞𝐯𝐞𝐫𝐚𝐠𝐢𝐧𝐠 𝐬𝐤𝐢𝐥𝐥𝐬 𝐚𝐛𝐨𝐮𝐭 𝐫𝐨𝐛𝐨𝐭𝐢𝐜𝐬 𝐚𝐧𝐝 𝐒𝐓𝐄𝐌, 𝐭𝐨 𝐩𝐫𝐞𝐩𝐚𝐫𝐞 𝐲𝐨𝐮𝐫 𝐜𝐡𝐢𝐥𝐝 𝐟𝐨𝐫 𝐚 𝐟𝐮𝐭𝐮𝐫𝐞 𝐟𝐢𝐥𝐥𝐞𝐝 𝐰𝐢𝐭𝐡 𝐀𝐮𝐭𝐨𝐦𝐚𝐭𝐢𝐨𝐧 𝐚𝐧𝐝 𝐑𝐨𝐛𝐨𝐭𝐢𝐜𝐬.
Robotics is a fun and effective way to introduce our young geniuses to programming and Learning. This will help students to add a new skill to their treasury and grow a new branch in their knowledge tree.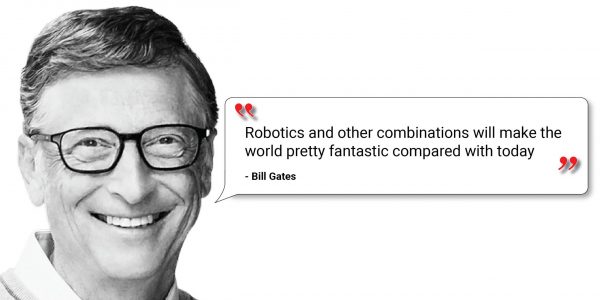 Our Vision
Making India a Global Talent Partner by giving new age skills
Why Should You Choose Robo-i Course?
With the right combination of Robotics kits, 1:1 coaching session by experts and with our mission & vision, we are helping your child to develop new age skills, curiosity and confidence needed to win the future while your child is having fun.
Robo-i Robotics courses have been designed by alumni from Tier 1 institutes and professional from top companies that has developed 100+ experiential learning courses.

Robo-i Kit
Exclusively Designed by experts, Robo-i Kit will help your kid learn while playing.

Robo-i Mission
With Robo-i Missions, your child will solve real-world problems.

Robo-i Coaches
Robo-i Coaches help kids through Live 1-1 Online classes and ensure your child learns in the right way.
Our mentors comes from world's leading companies

Frequently Asked Questions