ISIEINDIA Establishes Centre of Excellence for E-Mobility at Sharda University
In a significant stride towards fostering innovation, research, and skill development in the rapidly evolving field of electric mobility, ISIEINDIA has successfully establishes the Centre of Excellence for E-Mobility at Sharda University in Greater Noida. Sharda University, renowned for its academic excellence, has partnered with ISIEINDIA to create a hub for learning, experimentation, and entrepreneurial initiatives in the electric vehicle (EV) sector.
The newly established Centre of Excellence (CoE) at Sharda University serves as a dedicated space for skilling, innovation, research, and entrepreneurship in the domain of electric mobility. The collaboration aims to equip faculties, researchers, and students with hands-on training, empowering them to undertake various research projects, foster innovation, and embark on entrepreneurial journeys within the dynamic EV landscape.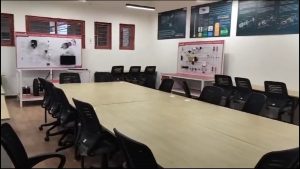 ISIEINDIA, with its commitment to E-Mobility and skilling, has been a pivotal player in the industry since 2013. The establishment of the CoE at Sharda University marks another milestone in the organization's journey towards shaping India's global talent landscape. By providing targeted skill development, ISIEINDIA has consistently contributed to the growth of the Indian workforce, ensuring they possess the necessary skills to meet the demands of the evolving industry.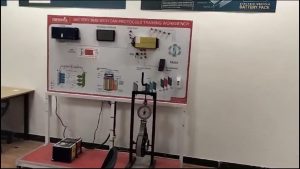 The CoE-EV at Sharda University is poised to become a catalyst for academic and industrial collaboration. The state-of-the-art facility will not only offer theoretical knowledge but will also provide practical, hands-on training to enhance the understanding of EV technologies among students and professionals. This approach aligns with ISIEINDIA's vision of creating a skilled workforce that can seamlessly integrate into the Indian industry and contribute to its advancement.
Through this initiative, ISIEINDIA aims to bridge the gap between academia and industry, fostering an environment where cutting-edge research and real-world applications intersect. The CoE-EV is expected to play a pivotal role in nurturing talent that can drive innovation and contribute to the sustainable development of the electric mobility sector.
Sharda University, being a well-established institution in India, adds credibility to this collaborative endeavor. The partnership between ISIEINDIA and Sharda University is not only a testament to the commitment to academic excellence but also a strategic move to create a pipeline of skilled professionals who can steer India's growth in the burgeoning E-Mobility sector.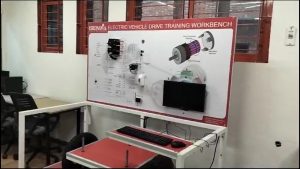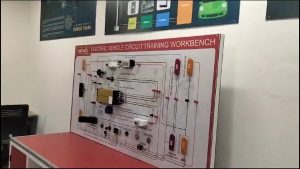 In conclusion, the establishment of the Centre of Excellence for E-Mobility at Sharda University represents a crucial step in advancing education, research, and entrepreneurship in the field of electric mobility. As India transitions towards a sustainable and electric future, initiatives like these play a pivotal role in shaping the next generation of talent and driving technological innovation.