ISIEINDIA conducting electric vehicle service technician and charging station service technician program At ISIE- Center of Excellence Lab, Kakinada Sponsored by UK PACT and RTI
ISIEINDIA is organising 2 months program on Electric Vehicle service technician #EVST and Electric Vehicle charging station Technician #EVCST Funded by UK PACT and RTI in collaboration with ASDC at ISIEINDIA Centre of Excellence-EV Lab, PR Government College Kakinada.
About ISIEINDIA
We are India's Biggest ED-TECH Company that provides Skill Based Education Solutions in Green Mobility to Students, Graduates and Working Professionals with the latest technology, pedagogy, industry partners and world-class trainer.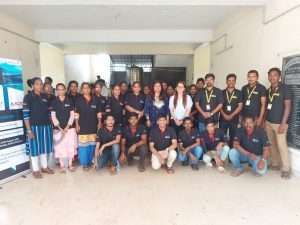 About Program
This Training program was organized to give lecture about Electric Vehicle Service Technician to the learners. In this program, we talked about Work Effectively and Efficiently, Optimize Resource Utilization, Communicate Effectively and Efficiently. We also did hands-on activities based on the various modules like routine service and repair of an Electric Vehicle (EV) also repairs of a 2/3-wheeler EV.
ISIEINDIA is working with many Automotive Giants across the India and looking to connect with all the EV Industries to help them in training and development of their engineers, vendors, trainees etc.
For more info:
[email protected]
+91-7217621754